What is the relevance between Shanghai and fashion? According to LVMH Greater China President Andrew Y. Wu: "The prominent positioning of Shanghai is about being an internationalized fashion cosmopolitan." Wu shares his insightful views on this very subject with Eastday.com.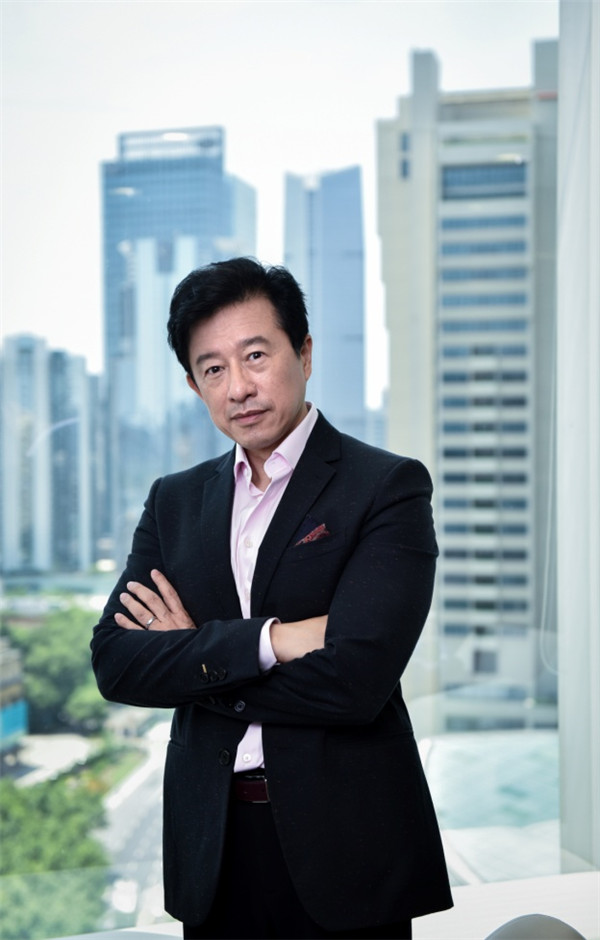 (Andrew Y. Wu, LVMH Greater China President)
A Blessed Career in Shanghai for Fashion
What does fashion contribute? Wu readily answers the question: "Fashion has subtly but positively influenced China's young people. Over past decades, generations of exposure to fashion have elevated sense of aesthetics as well as self-confidence; thanks to rising economic prosperity, that also leads to the current wave of new 'China Fashion'. Having benefited from the international influence since Economic Reform, the 'China Fashion' now is about self-confident young Chinese people joining rest of the world in pursuit for globalized trends."
Born in Shanghai, Wu emigrated overseas in his youth. In 1993 spring, Wu's attendance of a speech by Zhu Rongji (then vice premier of China) in Toronto impressed him, firming up his determination to come and work in Shanghai. "That year, when Mainland's high-end retail market was at ground-zero, I returned to my Motherland and led the Dior China team to start constructing a direct retail operation model here." Since then, Wu has witnessed the Chinese luxury market transitioning from nothing, through infancy, and all the way to thriving. "It was the summer 27 years ago when we rented a banquet room at Shanghai Garden Hotel as our temporary office, planning to initiate Dior's retail distribution network in China. Everything was difficult in the beginning, but we blazed the trail for our industry's direct retail," he fondly remembers.
Wu believes that, with 41 years of Reform & Opening-up Policy, Shanghai has played a crucial role in the country's transformation – from cheap-labor based "export economy" to middle-class driven "consumption economy" and from "world's biggest factory" to "world's biggest market". And the international fashion industry where Wu belongs has established an unrivalled and natural fit with Shanghai. He feels most sentimental with his Shanghai connection, also pleased by his industry's association with the city.
Wu's professional progression and achievement have encouraged the international industry to hire and promote more Asian and Chinese senior executives, cultivate their China teams and local talents, develop localized and sustainable businesses - in turn upgrading many related professions and operating environment. That has contributed to the gradual building up of Shanghai as a Fashion Capital. Apart from directly generating substantial tax revenues for the Government, LVMH Group as represented by Wu has also created tens of thousands of mid-to-high paid local employment opportunities as well as notably growing support industries and expanding related commercial development in facilitation.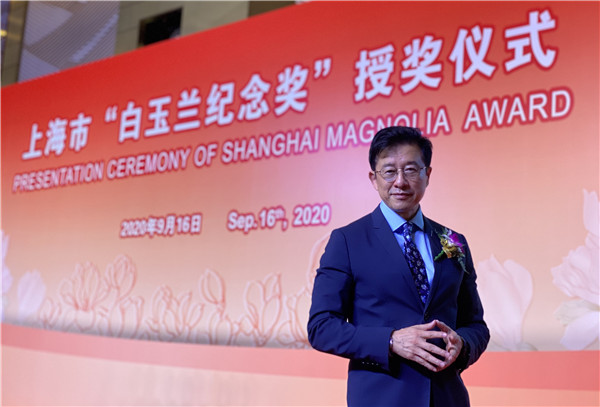 (Andrew Y. Wu is honored with the Shanghai Magnolia Silver Award)
Being the first high-rank executive of Asian-descent in the luxury industry, Wu has in recent years received much notice by media, such as Forbes and Business of Fashion, and is well respected as one of the most influential Chinese people for international fashion. In September 2020, he was also bestowed with the prestigious Shanghai Magnolia Silver Award. Wu attributes all this to his past 27 years of working in Shanghai, and adds that this latest Magnolia recognition is for the whole high-end retail industry, above and beyond his personal honor.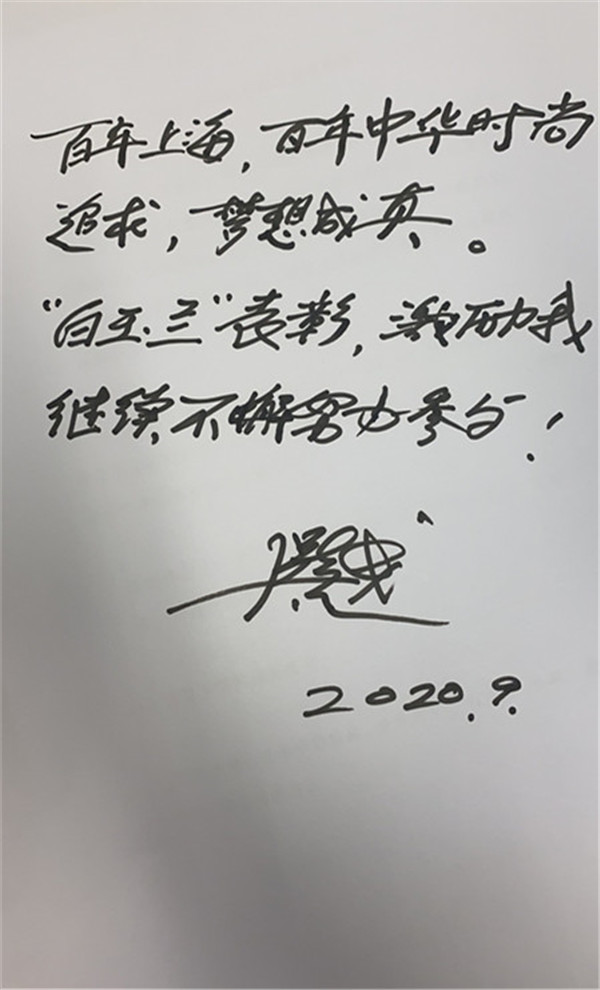 (Andrew Wu's message after winning the award)
Joint Efforts in Fighting Covid-19
Covid-19 since early 2020 has severely affected people's lives and impacted economies everywhere globally. On January 27, LVMH Group under Wu's representation was amongst the first to announce a donation to China Red Cross, doing so on behalf of its 160,000 employees around the world. "From thoughts to announcement, it coincided with the weekend of Chinese New Year, so we did not rest - inclusive of our top executives at Paris head-office and me – and reached rapid implementation. "Our move as confirmed on CNY holidays subsequently encouraged more participation of donations and gestures of charity by the whole international luxury industry." During that CNY week, Wu was on family leave in Canada, wondering what to do next, but he decided in early February to return to his "battlefield" in China and secured flight ticket to Shanghai for mid-February. Although his decision was questioned then by some friends and relatives, both within China and overseas, he returned as scheduled. For his reasons, Wu explains: "coming back was my leadership responsibility to our China ground-troupes, also based on my confidence in China market and in the city of Shanghai." From his experience of SARS in Shanghai 17 years ago, Wu says that he has seen the country's tremendous improvement. "China under Covid-19 is equipped with expert knowledge and professional attention exponentially more than those during the SARS period, and my trust comes from direct observations of this real progress: the effective measures taken – especially by Shanghai, efficient guidance and rational approach to crisis management," comments Wu.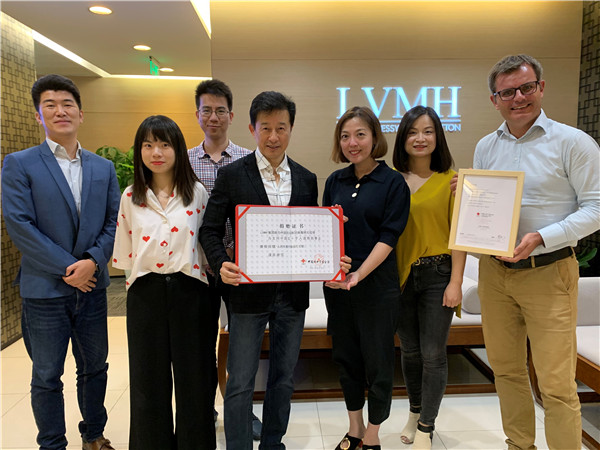 During February, LVMH Group chairman and many brand CEOs personally dispatched internal messages of encouragement, to support Wuhan and support China. Meanwhile, without any exceptions, all brands under LVMH maintained retail operations across China. Recalling this experience, Wu remarks: "Actually, there were no consumers in shopping malls. But even then, except for Wuhan, our 40-plus brands did not close shop. I believe that our retail fronts represent the cities' 'face', showing confidence; at that moment, big companies would need to shoulder some responsibility and use their strengths to support the society, which we did." In late February, LVMH head-office also financially supported a planeload of donated medical supplies by the French Government sent to Wuhan.
Starting from mid-March, numerous LVMH brands took the lead in reactivating retail promotions in China wherever possible. Among others, Dior became the first global top luxury brand in July to stage a significantly scaled exhibition in Shanghai; and, unprecedentedly, Louis Vuitton became the first global top luxury brand to move its latest premier fashion show from Paris to Shanghai in Aug. "Holding major international fashion events during the Covid-19 pandemic was no easy task. Since mid-March and especially during April and May, the health crisis was at its worst in Europe; work and school were suspended in many places and international travels stopped. Most of our professional colleagues are based in the French headquarters, but none could fly into China then. It was our China-based teams that proudly delivered the amazing results - entirely on their own, to bring plans to fruition."
Looking back, Wu is pleased by his decision to return to Shanghai during the height of Covid-19 in China. "Shanghai, a metropolis with 25 million people, has made an impressively quick and strong recovery. Both personally and professionally, I am privileged to be involved first-hand in the city's victorious fight this year."
International Fashion's Eye on Shanghai
Shanghai is accelerating its economic development towards a megacity for fashion, brands and designs, in exploration to further encourage and promote this direction. In such a context, Wu believes that Shanghai is favored by the international fashion industry because of this city's good communication and interaction between enlightened local officials and engaged enterprises. "Superiority of Shanghai's business environment has been highlighted once again during this epidemic; the Government regularly consults with companies to understand the needs of industries, therefore leading to effective help and continuous improvement of its service ability and quality."
Our Global Village depends on constant exchanges, the international fashion industry especially requires the "dual circulations" highlighted by the Government. "This is also the spirit of CIIE," according to Wu, as he reveals that this year LVMH Group again joins CIIE but will showcase itself within the France Pavilion in a different format. "With retail networks already established across the country, our industry's participation in the CIIE goes much beyond the exhibition grounds and, more importantly, we must promote the CIIE spirit throughout the Chinese marketplace. For more than 40 brands under LVMH Group, our focus is on how to better and better service Chinese consumers and satisfy their demands."
"Undoubtedly, Shanghai has become the head-office base of international luxury brands in China and is progressing towards bigger regional-headquarters of our industry." In accepting the Magnolia honor, Wu reflects on a century of Shanghai's fashion development and wishes to continue his contributions for Shanghai, for China and for the fashion industry.
(Story/Zhao Chunyuan)