Giovanni Andrés Moreno Cardona is a familiar name to the Shanghai people. As captain of Shanghai Greenland Shenhua F.C., he has won the Chinese Football Association Cup with his team twice within three years. He has played 241 times for Shenhua and scored 79 goals since joining the club in June 2012. He is the best goal scorer of the club and he has served for the same team for the longest time as a foreign player in the history of the Chinese Football Association Super League. This year, the Colombian-born footballer was presented with another honor: the Shanghai Magnolia Silver Award, one of the highest honors for expats in Shanghai.
Giovanni Moreno is the second foreign player at Shenhua, after Gocha Zhorzholiani, to win this honor.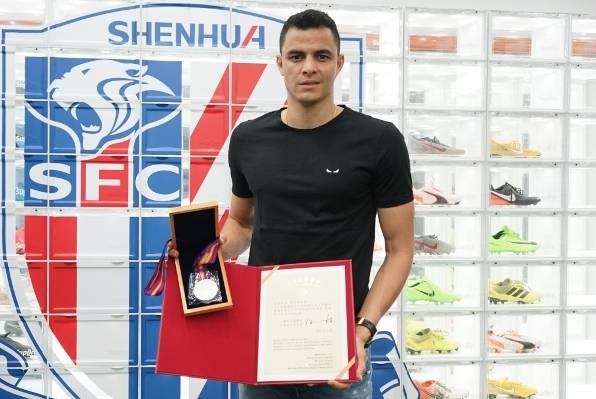 A veteran footballer with honor on the field
Born in Columbia in 1986, Giovanni Moreno started his career as a football player with Envigado which then entered Primera A of Colombia. Afterwards, he was signed by Atletico Nacional Medellin. In July 2010, he transferred to Racing Club and immediately became the core of the team's attackers.
In 2012, Giovanni Moreno received an invitation from Sergio Daniel Batista (then coach of Shenhua), who wanted him to come to Shanghai. As Giovanni Moreno recalled, after receiving the club's persistent invitation and doing deep research into Shenhua's long-term plan, he had a discussion with his family and made up his mind to come to Shanghai.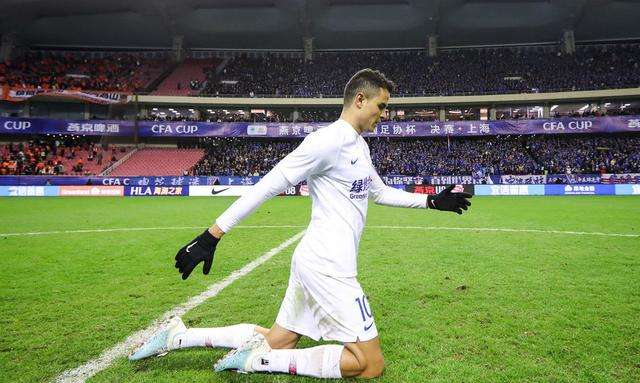 (Last December, Giovanni Moreno walked on his knees to pay tribute to his fans after winning the Chinese Football Association Cup.)
Using his wonderful technique, especially the bicycle kick, he has since then impressed Chinese football fans over and over again and won popularity among the Chinese. Now the 1.92-meter-tall footballer is the captain of Shenhua and his uniform number has changed from 37 to 10.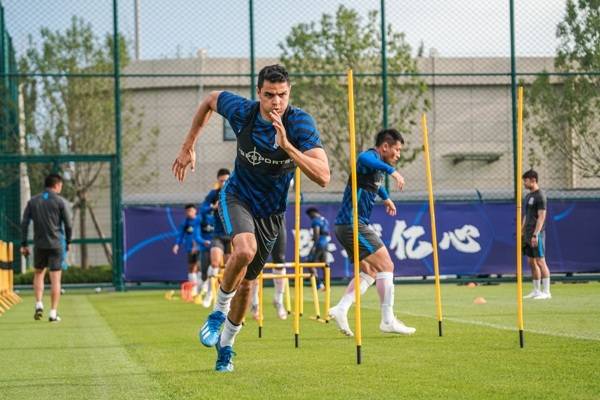 Active in charity off the field
Off the field, Giovanni Moreno is active in attending charity events. He has volunteered to educate the public about safe travelling and the prevention of phone fraud. At the end of 2019, he formed his own foundation to help underprivileged teenagers pursue their football dream.
In July, a charity fund named after Giovanni Moreno was officially launched by Shenhua Football Club under the Shanghai Charity Foundation, making the fund first of its kind in the Chinese football arena. The raised money will be used for the cultivation of teenage footballers in China's remote areas and respond to emergencies and public events as well as some other donation projects, so as to spread more positive energy brought by football.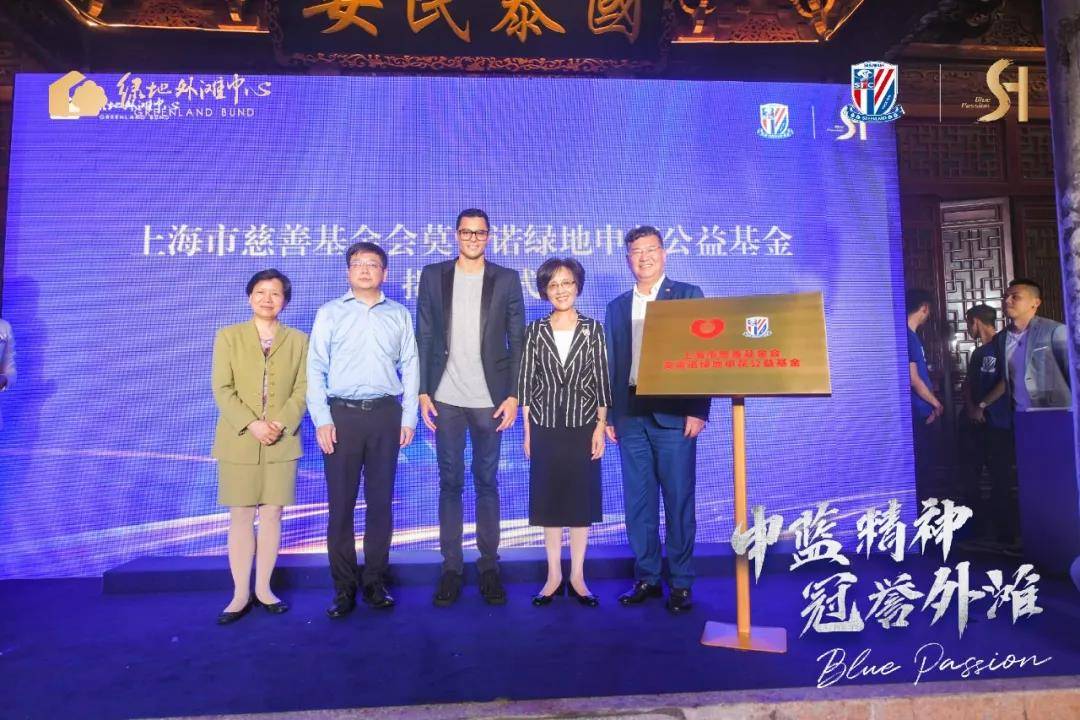 When the epidemic first began, Giovanni was in Dubai for winter training. Always ready to offer China a helping hand, he tried his best to find foreign resources of anti-epidemic supplies and donated them to hospitals in Wuhan and Shanghai. He planned to return to Shanghai with his family but gave up due to the global situation becoming worse.
After staying in Colombia for several months, he came back to China as soon as possible. Despite that he had to overcome the quarantine after arrival in Shanghai, he is grateful for the anti-epidemic staff who risked their lives and stuck to their posts to keep people safe. "China has done a great job. It is one of the few countries that can control the epidemic and let people return to their normal lives. We should thank all those who have been fighting the epidemic for us. Because of them, we can continue to play in games and the Chinese people can live such a life," he added.
Falling in love with Shanghai
As China gained more control over the epidemic, the Chinese Football Association Super League was resumed, but it has had to follow anti-epidemic measures. Giovanni said the planning, management and organization are well regulated. All the footballers and staff have to undergo nucleic acid tests in advance and go through such tests each week. What is most special for him is that there is no audience this year, which is a unique experience for football players. But despite the difficulties, his team still made it to the finals. "We will have the AFC Champions League. We want to do well in the two events. We hope that we will have good results."
It has been eight years since Giovanni moved to Shanghai. His two kids are also being raised here. Shanghai, for him, is like his second home. "What makes my family and me most happy about Shanghai is the people's hospitality. We had been in South America before, and then we left our hometown to come to a faraway country. What impresses me the most is that I have made so many friends here in Shanghai, which makes me feel like home."
Over the past eight years, he has also witnessed the development of the city: the building of the Shanghai Tower, the increased safety in all aspects, the variety of foods and the atmosphere of respect to each other. As a person living in Shanghai, he believes he has no reason to envy people living in other cities. He and his family see Shanghai as one of the best cities in the world. He added, "It is one of the best now, and will still be in the future."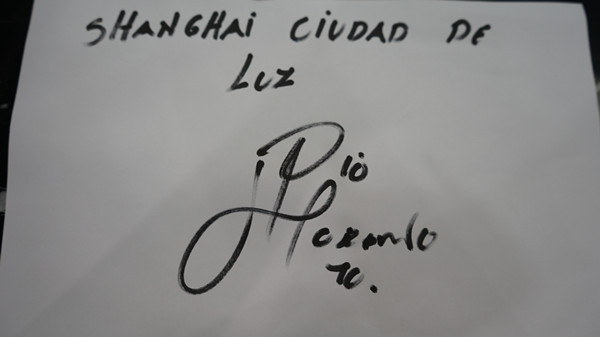 (Giovanni Moreno's message to Shanghai)
Story/Fan Yicheng
Translation/Wu Qiong