China is to earmark RMB156.1 billion for rural revitalization, said the Ministry of Finance.
The news was shared by Liu Kun, minister of finance, after he attended an opening meeting of the Fourth Session of the Thirteenth National People's Congress (NPC) in Beijing.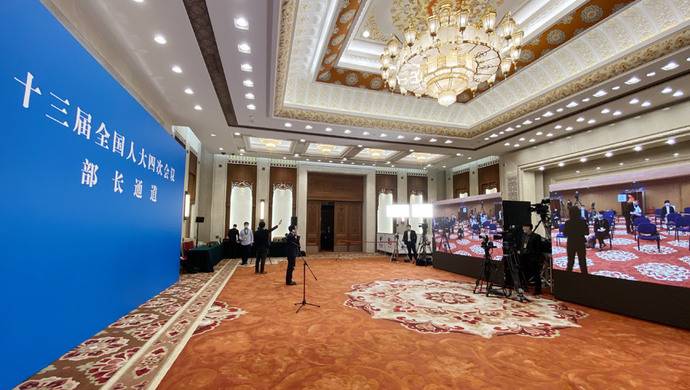 (The "minister passage" at the two sessions [Photo/Shanghai Observer])
Starting from 2021, areas which have been lifted out of poverty are to work for a new goal: rural revitalization.
As the country's "No. 1 central document" for 2021, the 14th Five-Year Plan (2021-2025) puts forward measures to consolidate and expand the results of poverty alleviation and rural revitalization. To this end, financial departments of different levels will make efforts to achieve the effective combination of the consolidation of poverty alleviation results and rural revitalization, so as to bring a better life to farmers, according to Liu Kun.
During the transition period, fiscal support policies and the scale of funds will remain generally stable. This year, the central government has set up a special subsidy fund worth 156.1 billion yuan to promote rural revitalization. That means an increase of 10 billion yuan over last year's Poverty Alleviation Fund, said Liu.
Additionally, the existing fiscal transfer payments will continue to tilt towards poverty-alleviated areas, highlighting support for key counties and promoting financial development. The payments will also keep supporting those counties in terms of coordinated use of agriculture-related financial funds, so as to promote rural revitalization. Thirdly, populations with low incomes in the rural areas will be managed to prevent them from falling into poverty again and help them with employment and income growth.