Encountering Guizhou cuisine as Intangible Cultural Heritage in Qing Dynasty house in Shanghai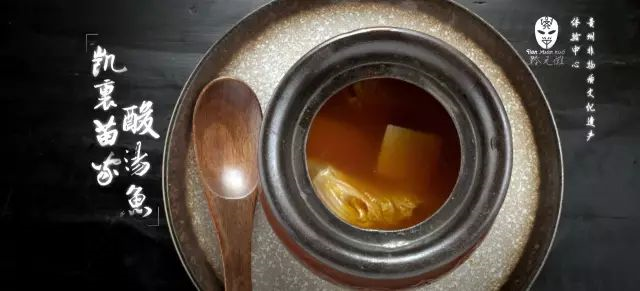 Fried pickled vegetables with glutinous rice balls; Wujiang River fish in sour soup; boiled-steamed chicken; Guizhou-style fresh gastrodial. All of these dishes are from the cuisine of Guizhou, known as Qian Cuisine, which is one of China's eight famous cuisines. It is called Qian Cuisine because Qian is the Chinese short name for Guizhou province.
Now it is possible to visit an old house to taste these Guizhou delights.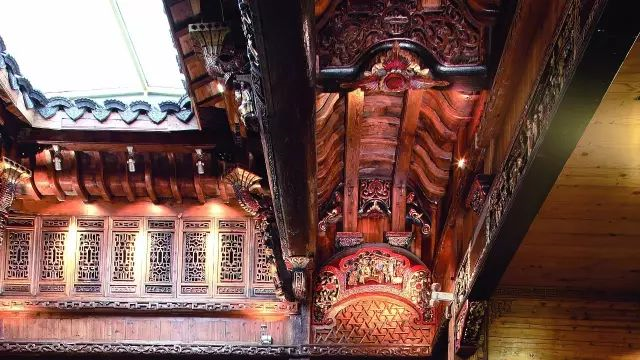 The old house, located in Hongzhong Road, Minhang District, Shanghai, is now the home of Qianxiang Pavilion 1877. It was the idea of the brand's founder, Mr. Li Jianzhong, to allow people to enjoy Guizhou-style food in such an atmospheric house. It is said that the house was built in 1877, the second year of the Guangxu era of the Qing Dynasty, and was originally a two-story mansion in Quzhou, Zhejiang Province, which was cleaned, disassembled, numbered, and then shipped to Shanghai to be pieced back together.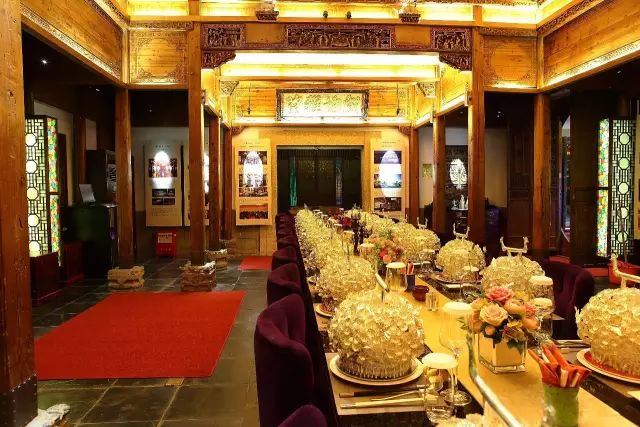 Qianxiang Pavilion 1877 is a cultural and creative base in the Greater Hongqiao area, and one of the cultural landmarks in Shanghai, where many movies were filmed, such as "To Youth" and "Lord of Shanghai".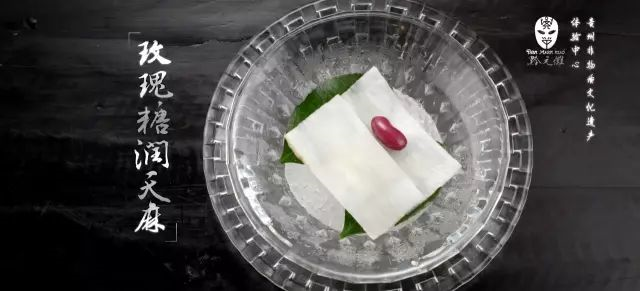 The restaurant offer traditional classic Guizhou cuisine and innovative Shanghai influenced Guizhou cuisine. Some of the dishes also incorporate aspects of Guizhou's intangible cultural heritage. For example, the main ingredient of " Guizhou-sytle fresh gastrodial" is Rose Candy, an intangible cultural heritage of Guizhou, which is produced in Qingyan ancient town, in the southern rural area of Guiyang City, Guizhou Province. The combination of high-quality roses, honey and sweet well waterfrom Qingyan ancient town, supported by a unique production and fermentation process, make this dish taste extra sweet and a great pre-dinner dessert. Every time a dish is served, a short film about the dish is shown, which is only one or two minutes long, but it is a great way to increase diners' knowledge and perception of the "intangible cultural heritage" of Guizhou cuisine.
Photos: official website of Qian Restaurant