SHUTCM launches open day for international visitors residing in SH to experience TCM culture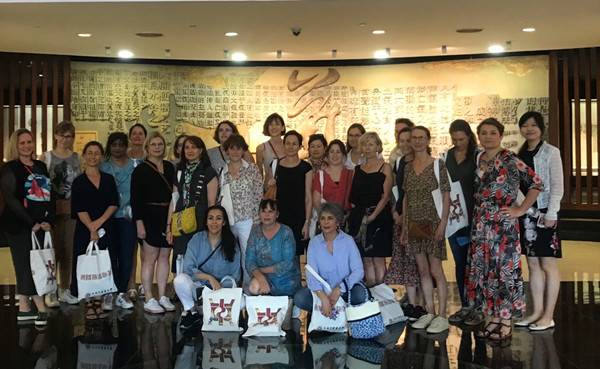 On May 28, Shanghai University of Traditional Chinese Medicine (SHUTCM) welcomed more than 110 international visitors currently residing in Shanghai from Japan, South Korea, France, Switzerland, Belgium, Morocco, Germany and Brazil for a TCM open day. Attracted by the Wechat promotion, the visitors, including TCM lovers, came closer to experience the international education of the University, and to feel the charm of TCM and Chinese culture.
The open day consisted of course consultations, on-site experience and a campus tour, which were guided by faculty members from different language sections including Japanese, English, French and Korean.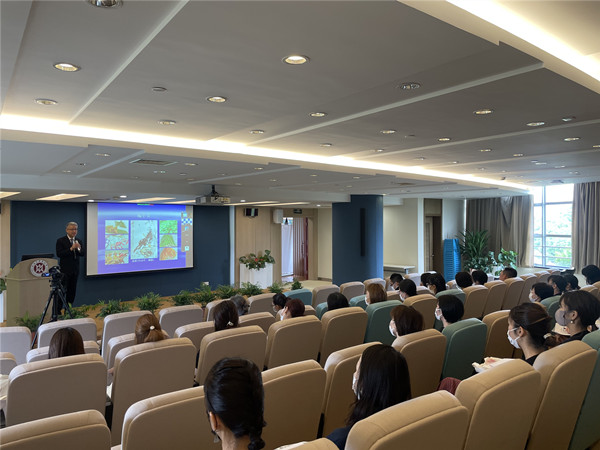 In the course consultations, the visitors first had TCM talks on health care, and one-on-one consultations on TCM diagnosis, as well as became informed on long-term and short-term programs, campus life, and career development with faculty members.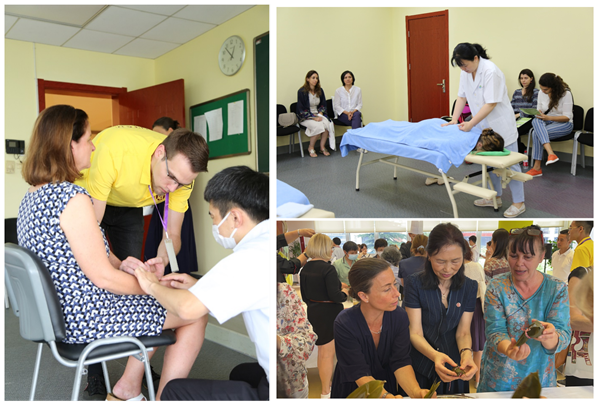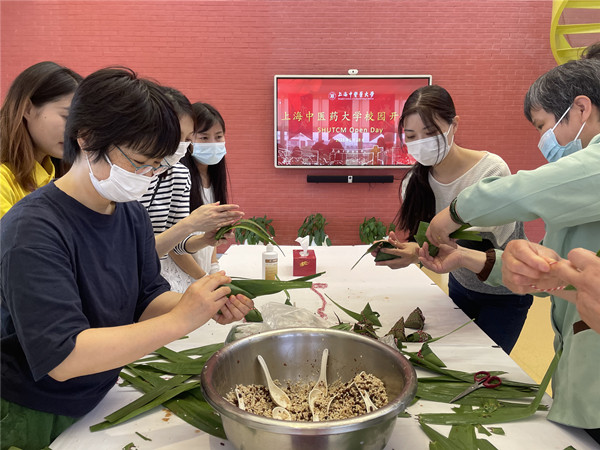 Faculty members from School of Acupuncture and Moxibustion demonstrated acupoints and Tuina manipulations, and visitors were invited to experience these. The University also arranged an activity to make and taste Zongzi, which is pyramid-shaped sticky rice wrapped in bamboo leaves, in order to mark the coming Dragon-boat festival. The bamboo leaves used to make the Zongzi can clear heat and remove toxins, as well as stop bleeding. The glutinous rice is beneficial for tonifying Qi and strengthening the Stomach and the Spleen. The red beans can regulate Qi and meridians, clear heat and generate body fluids. Attracted by the food with medicinal functions, visitors made Zongzi and came up with different kinds of Zongzi made of rice and red beans. Zongzi with meat and Chinese dates stuffing were also provided for tasting.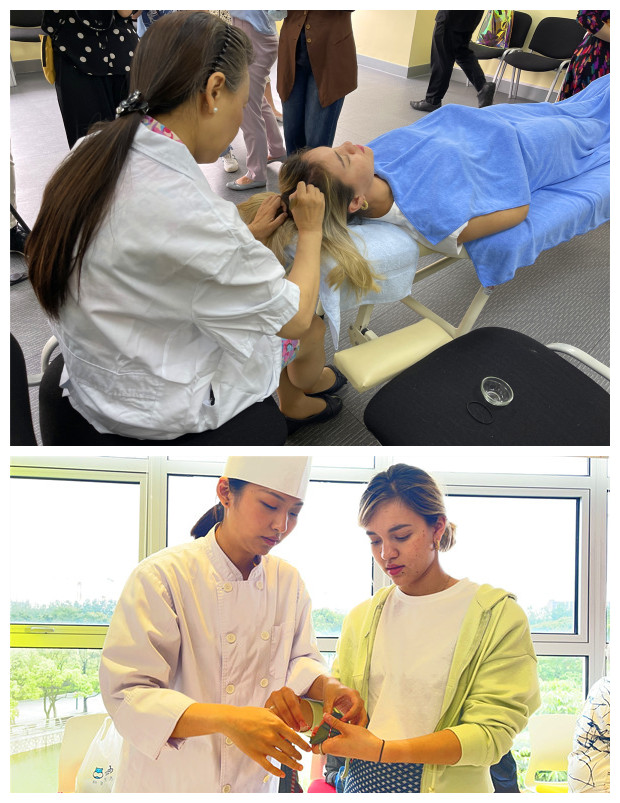 Julia was one of the visitors learning to make Zongzi for the first time in her life. She also has deep ties to Shanghai. "My father is German and my mother is Shanghainese. I love Zongzi with salted egg yolk and pork made by my grandmother at home," said Julia. She is currently receiving her matriculation education at Tongji University. She also cherished the opportunity to take part in this activity, which gave her a chance to learn more about TCM and Chinese culture up close. A 15-minute scalp scraping experience in the Tuina experience area was very enjoyable for her. "At the beginning, I felt some pain, but then I gradually felt very relaxed," said Julia. The scraping technique is one of the components of TCM, which is summarized in the practice of fighting disease. When scraping skin, it is necessary to apply a hydrophobic oil such as tea oil to soothe the pain.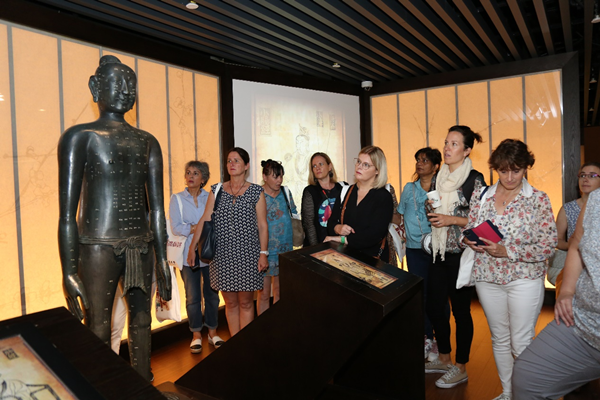 Guided by faculty members, the visitors visited Shanghai Museum of TCM, getting to know the TCM culture and knowledge.
"People from other countries are increasingly interested in TCM, which has significant advantages in terms of health care, treatment and rehabilitation, and they also want to learn more about TCM and the means of diagnosis and treatment," said Lin Xun, dean of the International Education College at Shanghai University of Traditional Chinese Medicine. He also pointed out that the college organized international visitors from different countries to experience TCM culture for the first time this year, with the aim of creating opportunities for more foreigners residing in Shanghai to learn more about TCM and Chinese culture," said Lin Xun.
With the number and level of international students ranked top among all the TCM universities, the University has increasingly enhanced its teaching quality of international education, and cultivated international students with an adequate understanding and kindness to China. The University has launched three annual workshops for high-end TCM professionals along the Belt and Road countries to demonstrate the charm of Shanghai-styled TCM, and held social activities for international students named "Discovery of the Beauty of TCM" for two consecutive years.