Chinese and Western cultures were connected through food and traditional art at a Shanghai culture themed afternoon tea event held in the 306-year-old Merchant Marine Club on May 29. Attendees included both Chinese and expat families, feeling the charm of Chinese culture and the philosophy of Chinese food.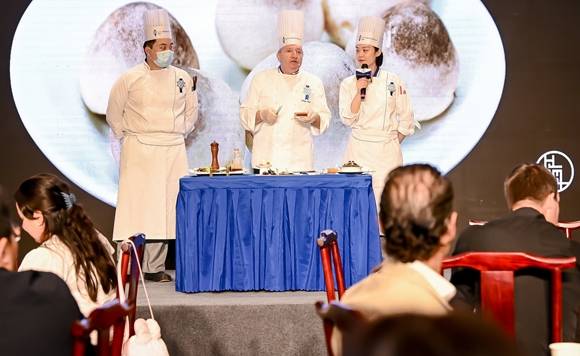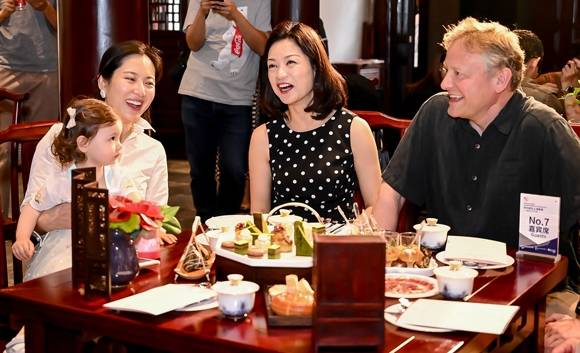 The event was based on the cultural exchange program "Shanghai Menu: Chinese Herbs & Le Cordon Bleu", which is jointly launched by the Shanghai International Culture Association and Le Cordon Bleu. Famed chefs and TCM regimen experts worked together to develop 20 creative recipes combining Chinese ingredients and Western cooking techniques.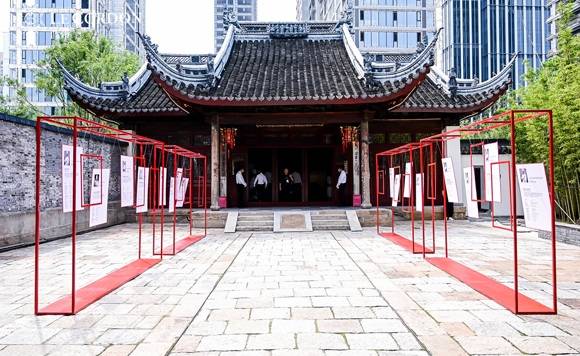 Writer and gourmet critic Jialu Shen was invited to introduce the connection between the 24 Chinese solar terms and food traditions. When he was talking about the folk tales and traditions of the Dragon Boat Festival, there were craftsmen making fragrant sachets and performing pingtan (storytelling and ballad singing) on the spot, which drew much interest from the audience.
Another special guest was French chef Philippe Groult from Le Cordon Bleu. He made a dish for summer, called "Seared scallops with black sesame, avocado and lilies". Thanks to the interpretation of Jialu Shen, Chef Groult's use of salted egg yolk and lilies was described as a fusion of Chinese and Western cultures.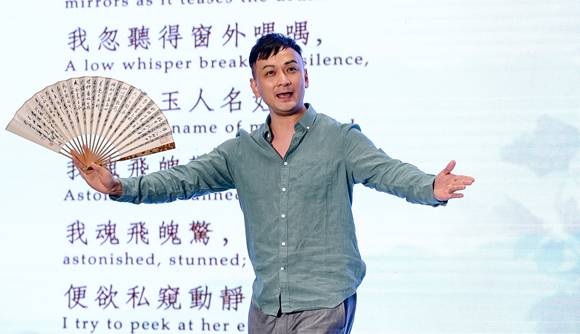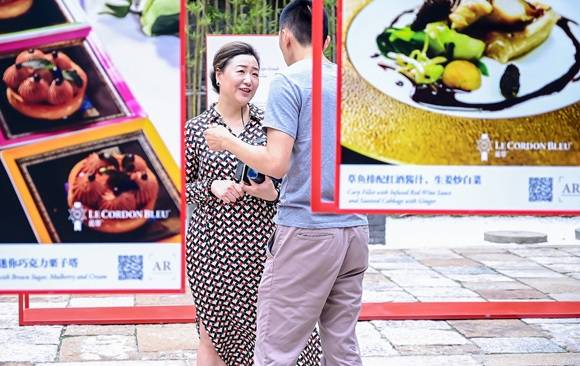 Apart from creative recipes, the "Shanghai Menu: Chinese Herbs & Le Cordon Bleu" program also includes cooking videos and pictures and chef interviews to promote Chinese and foreign food exchanges. As its name reveals, it aims to convey to the world the integration of Chinese and Western-style lifestyles, and spread the Chinese people's simple wellness philosophy, which is the custom of prescribing tonic foods for a healthier life - meaning that, according to TCM traditions, humble ingredients in different seasons can benefit one's wellness if they are cooked in proper ways.
Story by Cao Lei
Translation: Wu Qiong