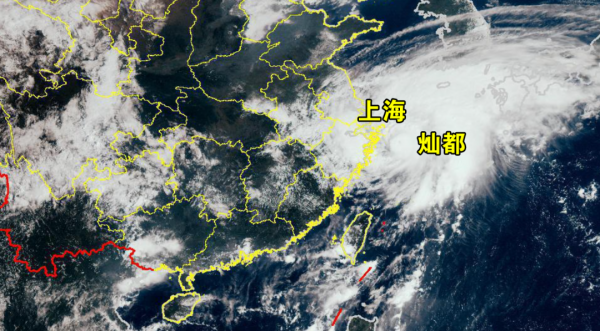 Due to super Typhoon Chanthu, as of 8 am on September 13, 598 trains departing from Shanghai have been cancelled. Some international flights have also been affected.
Affected railway stations are Shanghai Railway Station (with 139 trains cancelled), South Railway Station (106 trains cancelled) and Hongqiao Station (353 trains cancelled).
"The number of cancelled trains has surpassed that when Typhoon In-Fa hit Shanghai," said an insider from the railway authority.
Passengers who have purchased tickets for suspended trains can apply for refunds on the Internet within 30 days from the boarding date, or return the tickets at the station window with the valid ID card. Those who have printed the reimbursement voucher have to return it to the railway staff. No refund handling fee will be charged.
Flights departing from many places have also been impacted, including some international flights. China Southern Airlines have cancelled all inbound and outbound flights, totaling 154 at Hongqiao and Pudong airports on September 13.
Spring Airlines have cancelled two flights from Shanghai, and 46 flights from Ningbo to Pudong Airport and 37 to Hongqiao Airport.
Juneyao Air have cancelled flights in and out of Shanghai Hongqiao Airport after 12 o'clock and flights in and out of Pudong Airport after 11 o'clock.
Moreover, China Eastern Airlines have cancelled some flights for September 14 and 15, including MU587 (Shanghai to New York) and MU588 (New York to Shanghai).
The airline companies have also issued corresponding refund and flight change policies.