Hiking, cycling, football, stand-up paddleboarding, and extreme motorcycling. For Pascal Bizard, who comes from France, doing sport is part of his life. He came to Shanghai in 2002 to explore the Chinese mainland market with the Decathlon Greater China team and to bring his love for sports to China.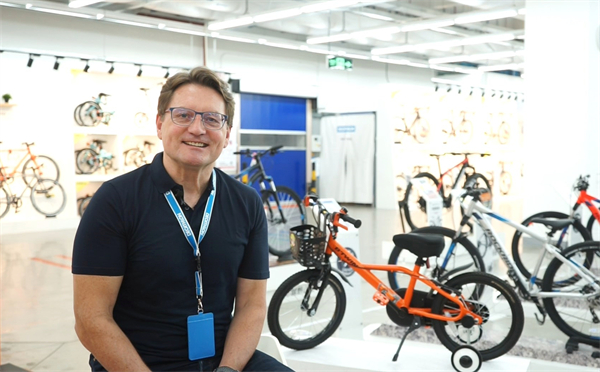 (Pascal Bizard, senior vice president of Decathlon China)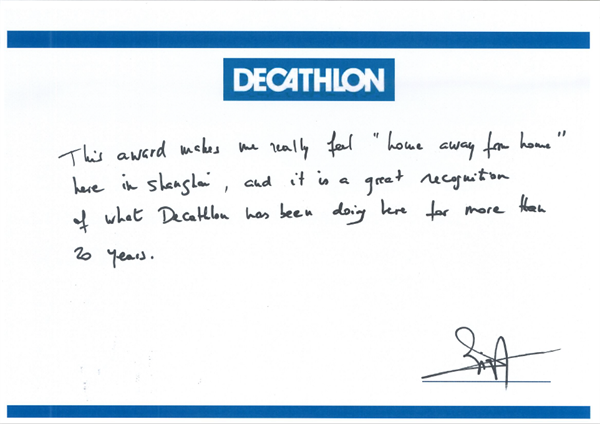 (Pascal Bizard's message after winning the Shanghai Magnolia Award)
In recent 2 decades, the sporting goods giant has achieved rapid development in China by offering more than 10,000 products covering 80 sports to the Chinese consumers. It has both witnessed and boosted the growth of the Chinese sports market.
Pascal Bizard's achievement has been cherished by the city of Shanghai. He was issued a few months ago with a foreign permanent resident ID card (also known as the Chinese green card). In his eyes, the card represents recognition from the Shanghai government for his contribution to developing local talent and local industry. "Every foreigner arriving in Shanghai should understand once you are sincerely contributing and developing Shanghai," he said. "I really love to continue to do it in Shanghai where people need us to carry on with this never-ending task."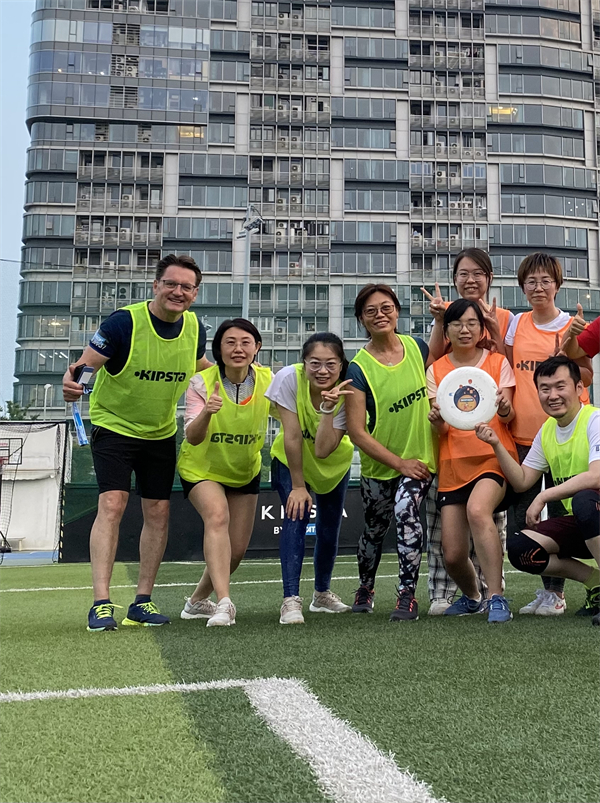 (Pascal Bizard plays football with his colleagues.)
Pascal Bizard first came to Shanghai on a business trip in 1993. As he recalled, "Pudong was an underdeveloped town and Pudong Airport was under construction." Nearly 30 years on, Pudong is now one of China's most concentrated areas of regional and global headquarters. The Decathlon Greater China headquarters is located in Lujiazui, Pudong's core area.
In 2003, Decathlon moved its Asia office from Hong Kong to Shanghai, as it decided to make the development of its sporting goods retail business in China its primary strategy for the following decade. In November 2003, it opened its first concept store in China in Pudong's Huamu Town. It was a case of being in the right place at the right time at the right moment, according to Mr Bizard. The development of Decathlon in China proved that in the following two decades.
(Decathlon's foldable kayak made its global debut at the third CIIE in Shanghai.)
That was thanks to Pascal Bizard's optimism about the Chinese market and Shanghai's improving business environment.
Pascal Bizard recalled a dialogue with the Lujiazui authorities a few years ago. "Mr Bizard, who do you think you should connect with and how can we create the right connections for you in Shanghai to develop your business?" he remembers being asked. "I really like this kind of mindset," he said. What's more, thanks to the innovative systems launched in the Shanghai Free Trade Zone, like the negative list approach and the "license first, certificate second" registration, the company has been able to develop all its business activities.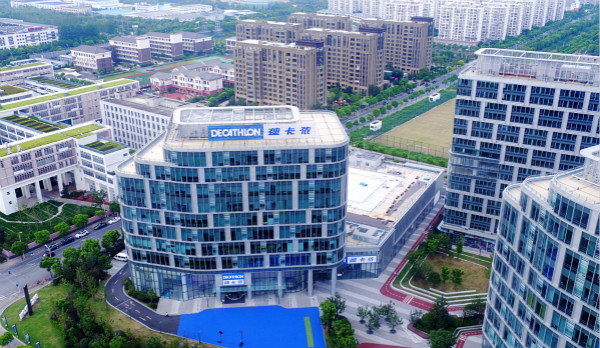 (An aerial view of the Decathlon Greater China headquarters)
For Mr Bizard, who has been living in the city for nearly 20 years, the only thing that has not changed in Shanghai is its speed of change, but everyone can find their own pace of life. "Shanghai is a great city to live. All my family, individually, we've found our own happiness," he added.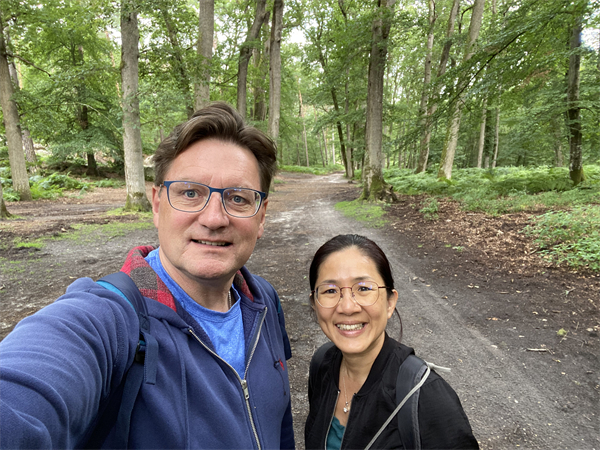 (Pascal Bizard goes hiking with his family.)
(Photos provided by Decathlon China and Pascal Bizard)
(Video by Jiang Meiqing)