Recently, the Institute of Mathematical Sciences at NYU Shanghai welcomed a new member: the Nobel laureate in economics Thomas Sargent. At a MoU signing ceremony held on September 28, he expressed his excitement to begin a new journey of research in Shanghai.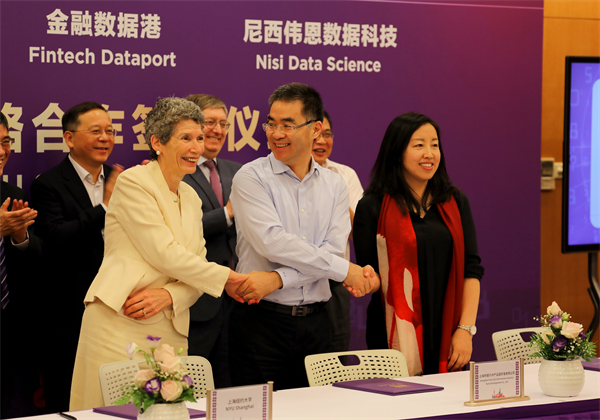 (The MoU signing ceremony)
The MoU signing was among NYU Shanghai, Fintech Dataport and Nisi Data Science. From now on, the three sides will establish a deep-level and all-round strategic partnership in talent training, research innovation, international exchange, internship training, and strategic consulting in the field of fintech. They will work together to elevate the fintech R&D and service capabilities of Shanghai, thus promoting the city's efforts in building itself into a global financial center and in its urban digital transformation.
How much is the financial system involved in the carbon emissions trading market? How can we encourage producers and consumers to use greener energy? How will blockchain technology influence the current economic model, and how can we ensure better supervision? In the future, the Zhangjiang Research Center for Quantitative Finance, jointly established by NYU Shanghai, Fintech Dataport and Nisi Data Science, will bring together cutting-edge mathematicians and economists to answer these questions together.
The center, which will be led by American professor Thomas Sargent, is to be set up in the Shanghai Financial Information Industry Park and will be inaugurated on the campus of NYU Shanghai.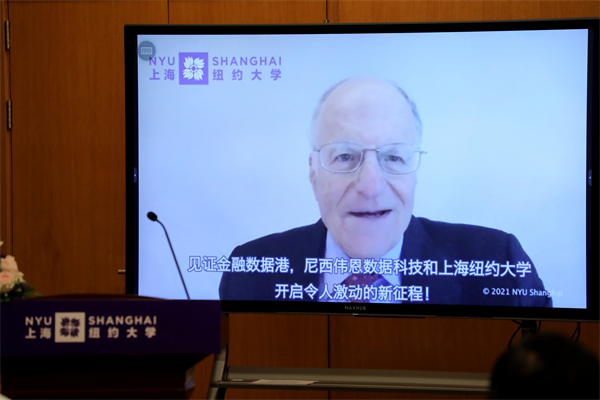 (Thomas Sargent delivers a video speech)
The three sides will focus on applied research in fintech and data science, so as to create an internationally influential financial technology research center, a talent training center, and a fintech service center for enterprises, according to Hao Min, general manager of the Shanghai Financial Information Industry Park.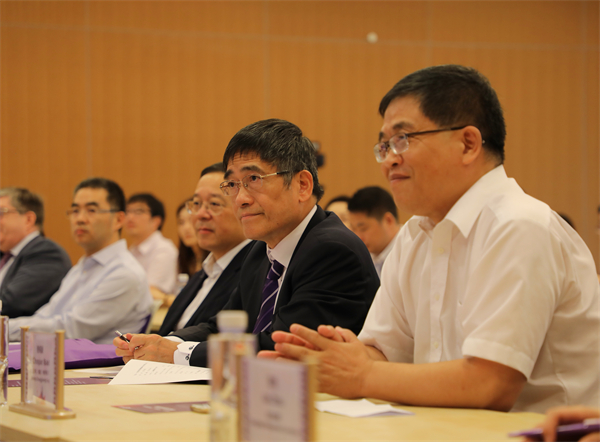 As Jeffrey Lehman, vice chancellor of NYU Shanghai, said, Shanghai has made wonderful achievements in building itself into a financial center, and the city's determination in using cutting-edge technology and tools for the welfare of the society and the people is impressive. The signing of the MoU marks that NYU Shanghai will have a new area to make its contribution for the city's future development.
According to Shijun Tong, chancellor of NYU Shanghai, in the past nine years since the university was founded, it has been learning the "Pudong spirit" to achieve global resource allocation in terms of higher education. NYU Shanghai will integrate more into the region's innovative development and strive towards becoming a world-class research university, and pay back Shanghai people's continuous support for the university with better teaching and research results.
(Photos/NYU Shanghai)