Twenty elderly people suffering from gynecological cancers have formed an African Drum team to reshape themselves and their lives.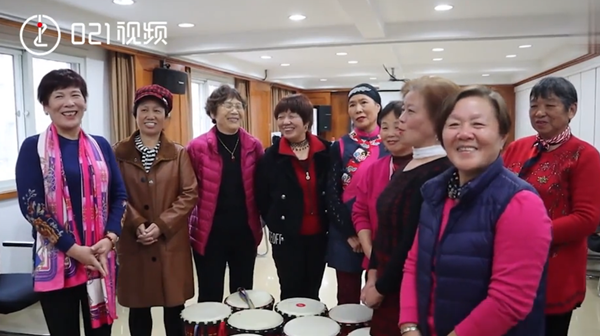 The average age of the team is 65, with the youngest being 59 and the oldest being 76 years old. They rehearse in a community center regularly.

As the sound of African drums is deep and powerful and the rhythm is cheerful, the instrument is suitable to elevate people's energy to fight against diseases. For breast cancer patients in particular, it also serves as a kind of music therapy. After an operation, patients with breast cancer sometimes suffer from severe swelling of their arms, while beating African drums can increase the amount of hand activity and blood circulation, thus reducing swelling and discomfort.

Many of them take medicine with them and eat the pills with lukewarm water during breaks. Except for that, they are normal people. They do not like to be called "patients", as one of them said, "We can do everything. Why should we be called a patient?"

In the team, they find a haven, where sickness is shut outside and there are only happy memories.
(Source: Shanghai Morning Post)