A few years ago, David came to China from Boston, to start his bamboo workshop business, where he makes bamboo bicycles.
"An interesting thing about the bamboo bicycle is that the bamboo cells absorb the vibration when you ride on a rocky road," said David.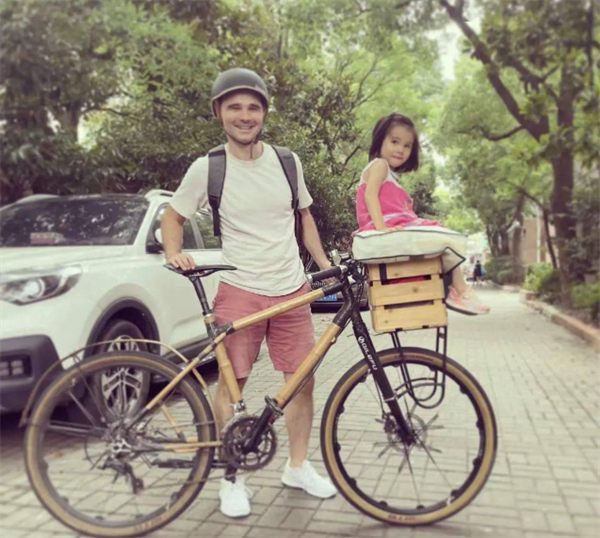 Now on Shanghai's Yuyuan Rd, he runs a workshop and rides his bamboo bicycle to work every day. Having married a Chinese wife, who is supportive of his work, he has two daughters and has passed on his handyman skills to his family in their daily lives.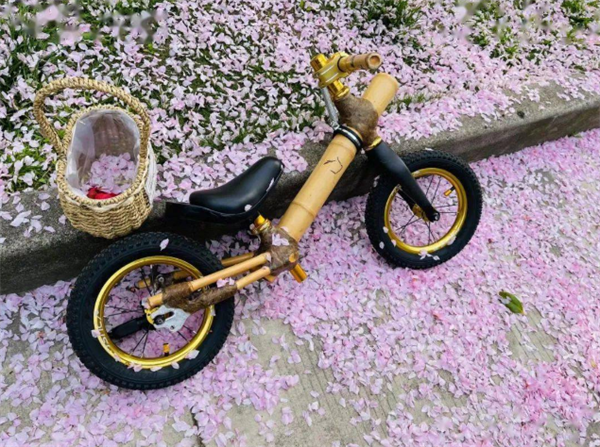 (A bike made by David's wife for their daughters)
David also likes to take his daughters cycling around Shanghai. In an album, one of his daughters says: "I like my dad taking me on bike trips most. I always ask him 'where are we going?' He always says 'we are going on an adventure.'"