Have you ever seen a 10-meter-tall Pikachu? The world's only giant Pikachu sculpture has recently shown up in southwest Shanghai's Songjiang District.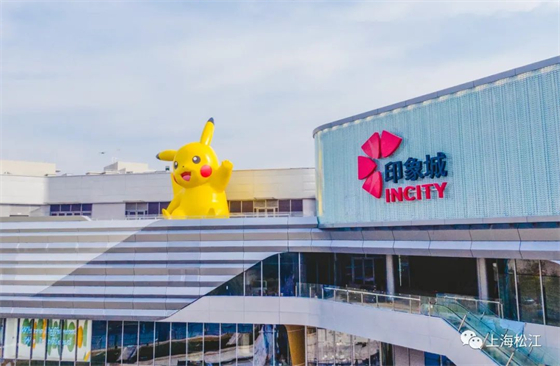 With its red cheeks and lightning-shaped tail, the chubby yellow Pikachu sits on the balcony of a four-storied shopping mall. It is made of fiber reinforced plastic (FRP).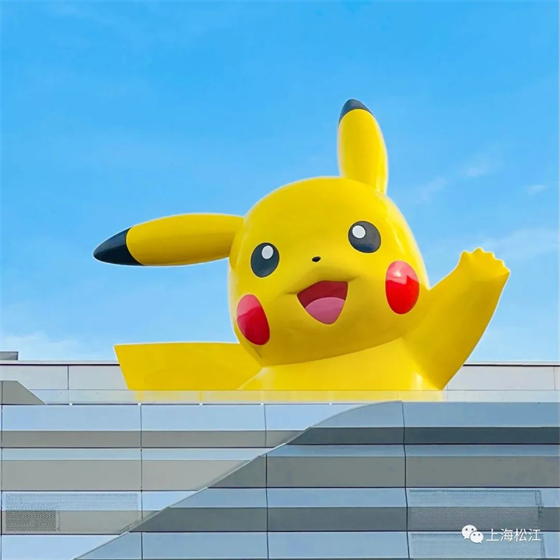 The INCITY shopping mall, which opened its doors to the public on Sunday November 21, is also hosting a series of Pokémon-themed activities from now until January 16, 2022, such as also gashapon vending machines and clipping doll games.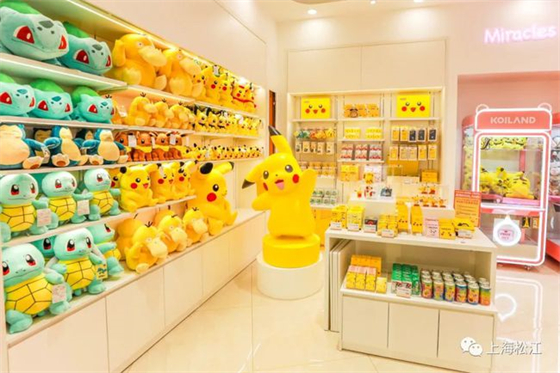 As China's first shopping mall with Pokémon elements, the INCITY in Songjiang takes up an area of 155,000 square meters and will become a new landmark in that area.