Chinese photographer Chen Man apologized on her Weibo post after her photo for Dior caused controversy.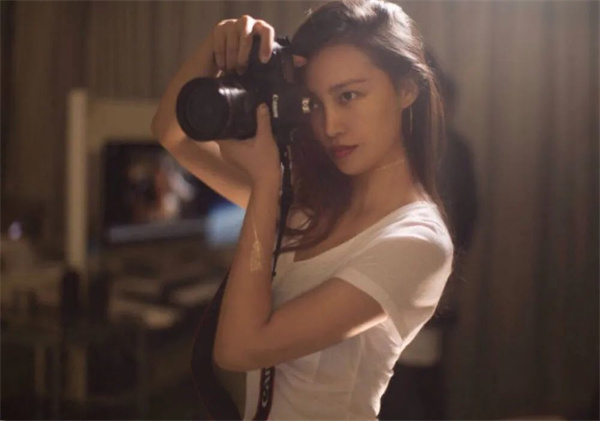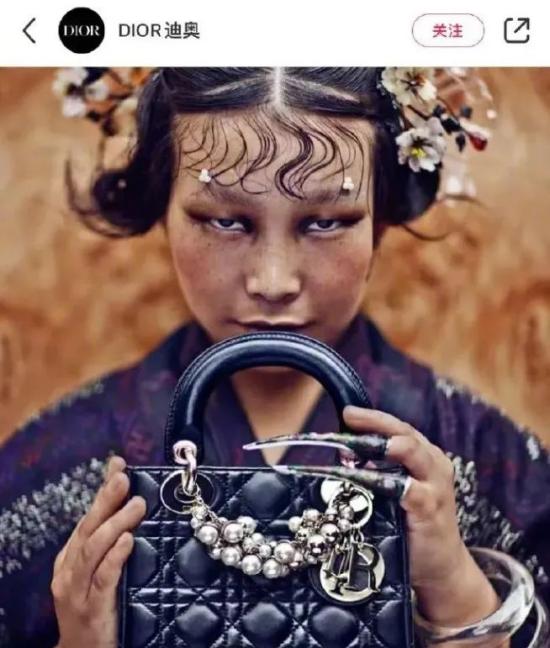 The photo in question was displayed at Dior's Shanghai fashion exhibition. It has drawn criticism as it purportedly caters to Western aesthetics vilifying Asian women. After the controversy mounted, the brand removed the photo from both the exhibition and its social media accounts.
On Tuesday November 23, under pressure, Chen posted an apology on her Weibo, saying that she has blamed herself for her ignorance. However, some netizens say that the apology is too late and questioned her sincerity.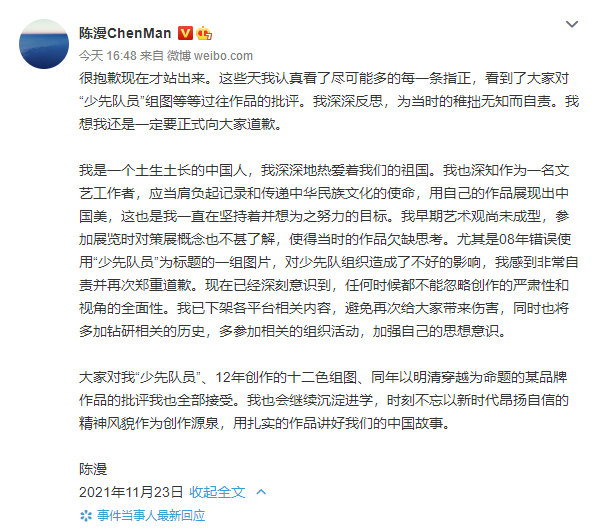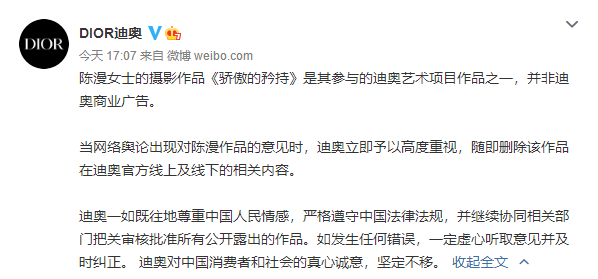 20 minutes after Chen's apology, Dior released a clarification, saying the photo was not a commercial ad for the brand and the company had removed all related content from both online and offline platforms.