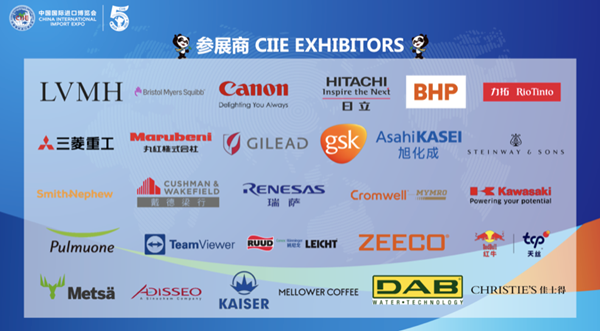 The 5th China International Import Expo (CIIE) will be held from Nov 5-10 and all preparations are progressing smoothly. New subsections on crop seeds and artificial intelligence are being set up in the business exhibition, and the Innovation Incubation Subsection is continuing to expand. Two hundred and sixty of the world's top 500 and industry leading enterprises have signed contracts.
The Hongqiao Forum will again release its World Opening Report for 2022 and the World Openness Index.
Countries and regions participating in the exhibition will use the official website of the expo to hold exhibitions online. Many countries have confirmed their participation so far.
More than 30 companies and institutions, including French luxury goods group LVMH Group, have signed agreements to attend the 5th CIIE on site.
Among the contracted enterprises, there are not only old friends, such as Bristol-Myers Squibb and Marubeni who have participated in the expo many times, but new friends such as Gilead Science, Rio Tinto and BHP Billiton who have signed contracts for the first time.