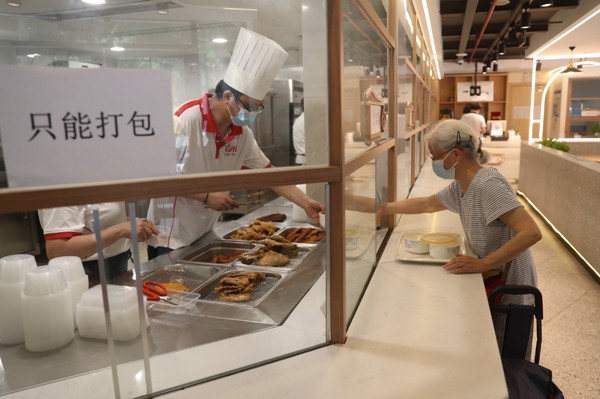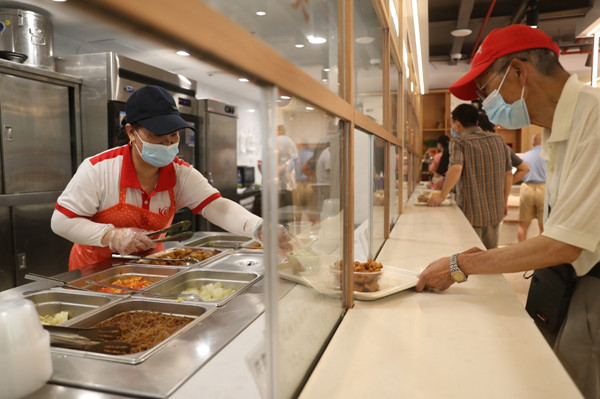 On June 23, the community canteen in Xianxia Community, Changning District of Shanghai welcomed many elderly customers who came to choose and take away their own dishes during lunch time. With the COVID-19 control situation improving in Shanghai, the community canteens for the elderly in several districts are resuming business one after another, providing offline take-away services to meet the needs of the elderly.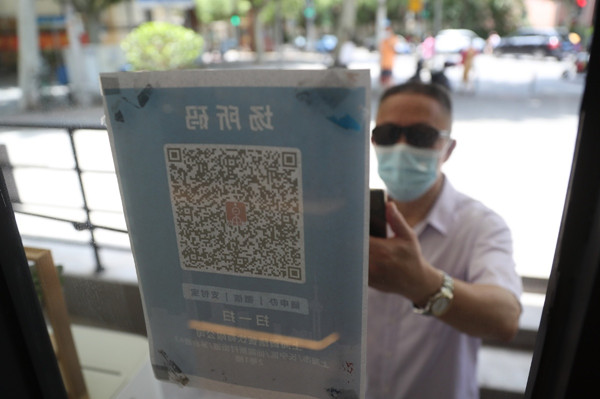 A citizen is scanning the venue QR code upon entering the canteen.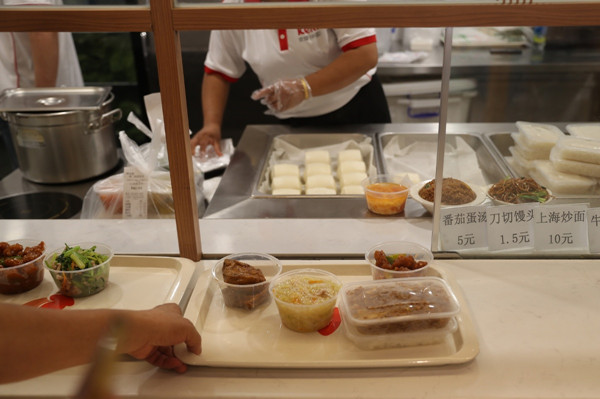 Elderly customers can receive their meals at affordable prices here.
  (Photos: IC)