Video PlayerClose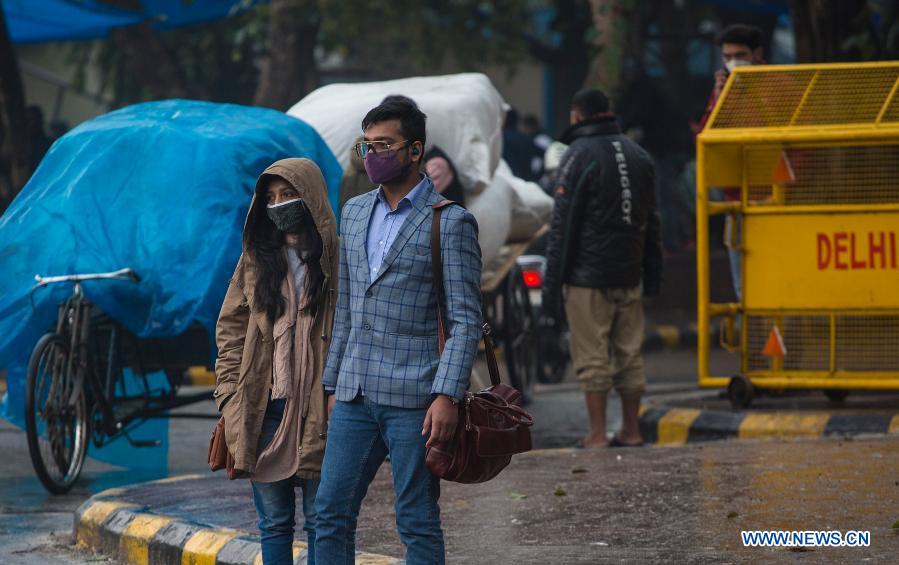 聽
People wearing face masks wait for a bus in New Delhi, India, Jan. 3, 2021. India's COVID-19 tally rose to 10,323,965 on Sunday as 18,177 more cases were registered, said the latest data from the federal health ministry. (Xinhua/Javed Dar)
NEW DELHI, Jan. 3 (Xinhua) -- India's COVID-19 tally rose to 10,323,965 on Sunday as 18,177 more cases were registered during the past 24 hours, said the latest data from the federal health ministry.
According to the data, the death toll mounted to 149,435 with 217 new deaths.
There are still 247,220 active cases in the country, while 9,927,310 people have been discharged from hospitals after medical treatment.
Meanwhile, the federal government has ramped up COVID-19 testing facilities across the country, as over 170 million tests have been conducted so far.
As many as 174,899,783 tests were conducted till Saturday, out of which 958,125 tests were conducted on Saturday alone, said the latest data issued by the Indian Council of Medical Research (ICMR) on Sunday.
New Delhi, one of the most affected places in the country, has been witnessing a downward trend over the past few days. A total of 494 new cases and 14 deaths were registered in the national capital through Saturday.
So far 10,571 people died in the national capital due to COVID-19, confirmed Delhi's health department. Enditem
1 2 3 4 5 Next 1 2 3 4 5 Next
Video PlayerClose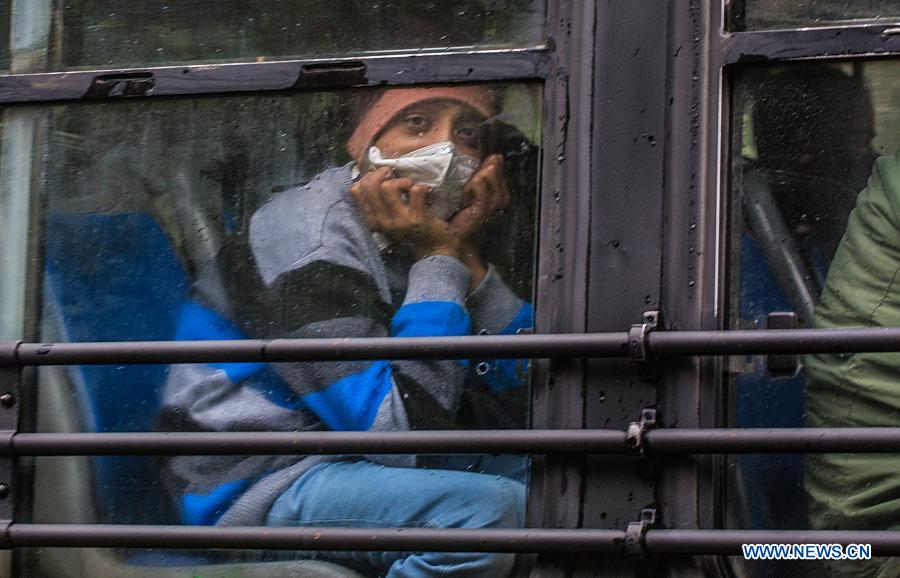 A boy wearing a face mask is seen on a bus in New Delhi, India, Jan. 3, 2021. India's COVID-19 tally rose to 10,323,965 on Sunday as 18,177 more cases were registered, said the latest data from the federal health ministry. (Xinhua/Javed Dar)
Prev 1 2 3 4 5 Next Prev 1 2 3 4 5 Next
Video PlayerClose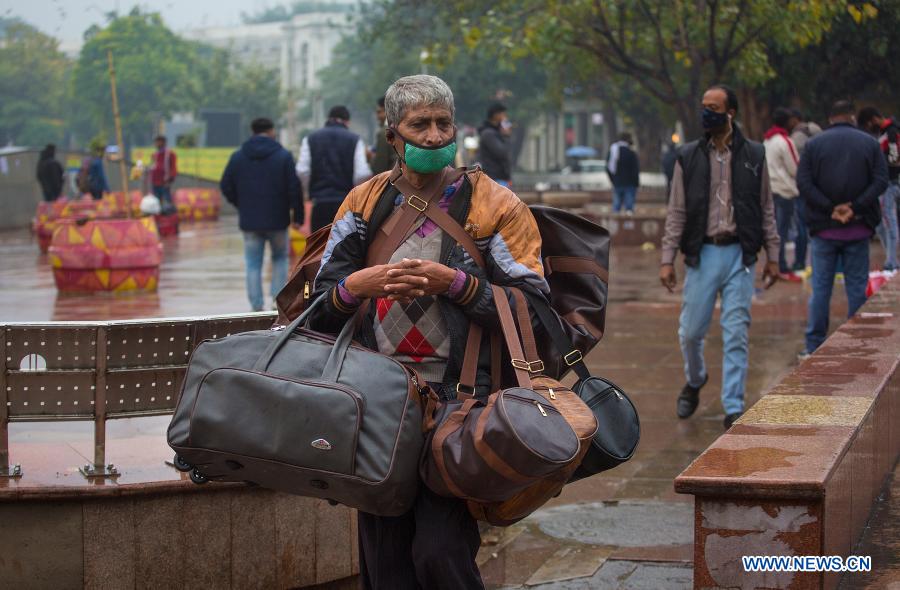 A vendor wearing a face mask waits for customers in New Delhi, India, Jan. 3, 2021. India's COVID-19 tally rose to 10,323,965 on Sunday as 18,177 more cases were registered, said the latest data from the federal health ministry. (Xinhua/Javed Dar)
Prev 1 2 3 4 5 Next Prev 1 2 3 4 5 Next
Video PlayerClose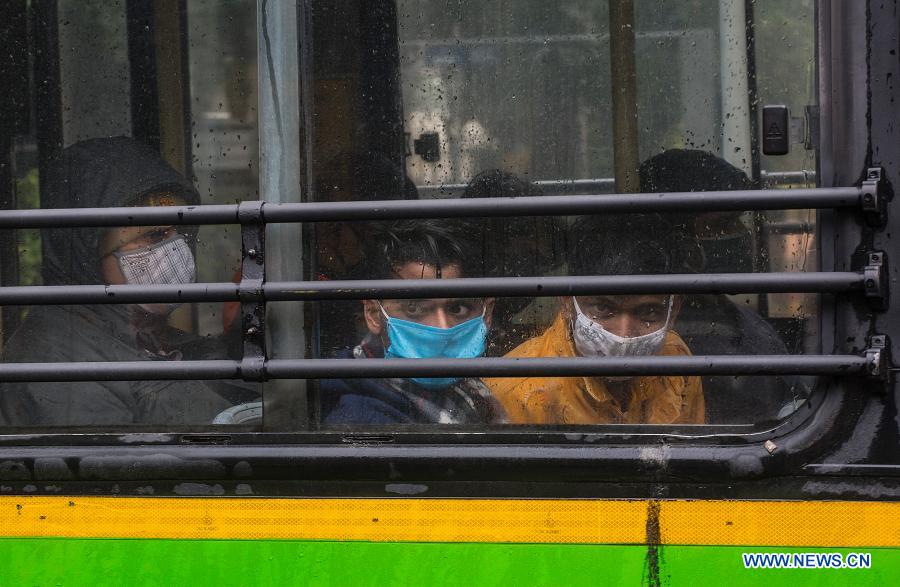 People wearing face masks are seen on a bus in New Delhi, India, Jan. 3, 2021. India's COVID-19 tally rose to 10,323,965 on Sunday as 18,177 more cases were registered, said the latest data from the federal health ministry. (Xinhua/Javed Dar)
Prev 1 2 3 4 5 Next Prev 1 2 3 4 5 Next
Video PlayerClose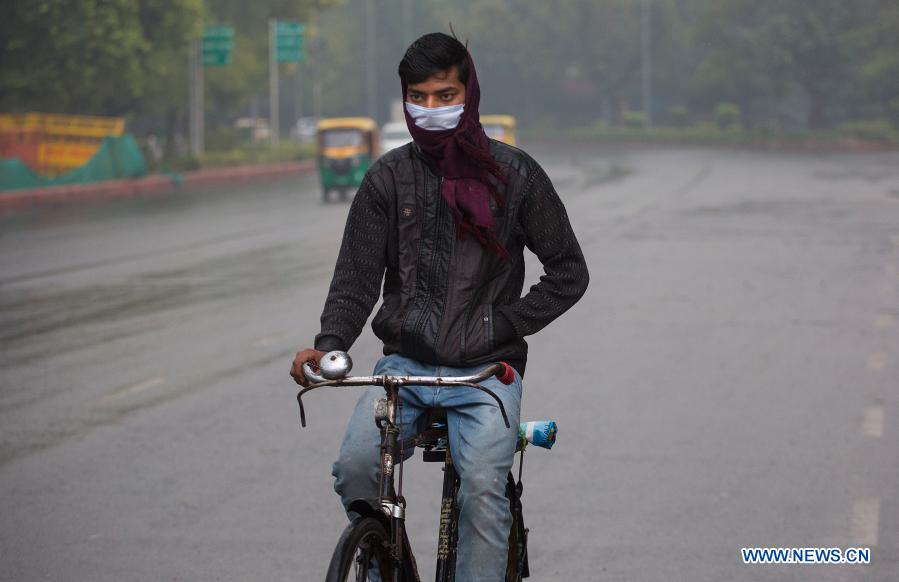 A man wearing a face mask rides a bicycle in New Delhi, India, Jan. 3, 2021. India's COVID-19 tally rose to 10,323,965 on Sunday as 18,177 more cases were registered, said the latest data from the federal health ministry. (Xinhua/Javed Dar)
Prev 1 2 3 4 5 Prev 1 2 3 4 5