Video PlayerClose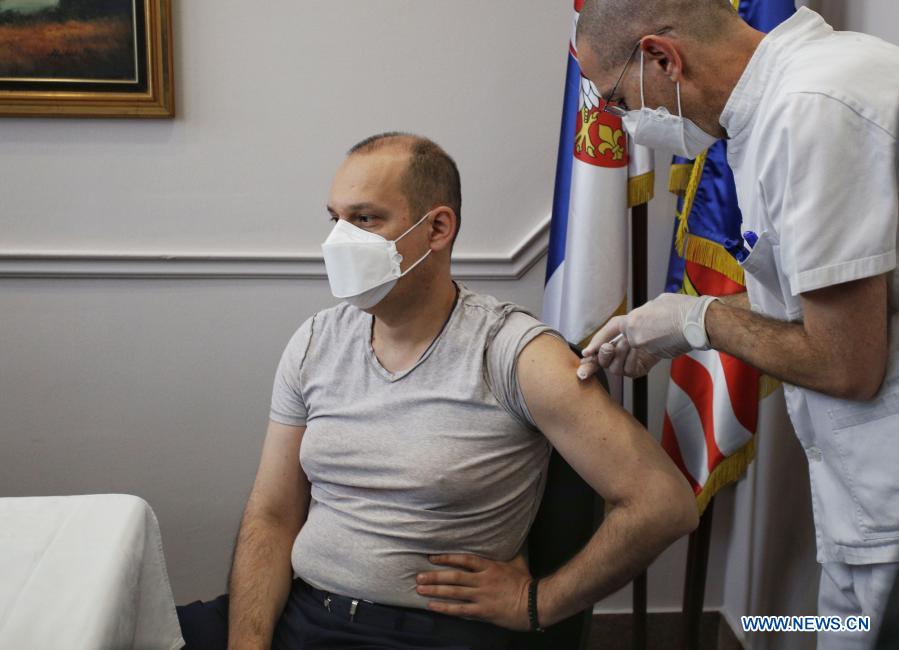 Serbian Health Minister Zlatibor Loncar (L) receives a dose of Chinese COVID-19 vaccine in Belgrade, Serbia, on Jan. 19, 2021. Serbian Health Minister Zlatibor Loncar received the Sinopharm's COVID-19 vaccine on Tuesday, becoming the first person to receive the vaccine in the country. (Nikola Andjic/Tanjug/Handout via Xinhua)
BELGRADE, Jan. 20 (Xinhua) -- Serbian Health Minister Zlatibor Loncar received the Sinopharm's COVID-19 vaccine on Tuesday, becoming the first person to receive the vaccine in the country.
After the vaccination, Loncar told the citizens to get vaccinated because that is "the only way" for Serbia to fight the novel coronavirus.
He pointed out that the Chinese vaccine is the third registered vaccine in Serbia, after the Pfizer-BioNtech and the Sputnik V vaccines, and these are efficient and safe vaccines.
One million doses of the Sinopharm's vaccine arrived in Serbia on Saturday and were welcomed at the Belgrade Airport by President Aleksandar Vucic.
Serbia has registered a total of 375,799 COVID-19 infections with 3,791 deaths since the outbreak of the epidemic. Enditem
1 2 Next 1 2 Next
Video PlayerClose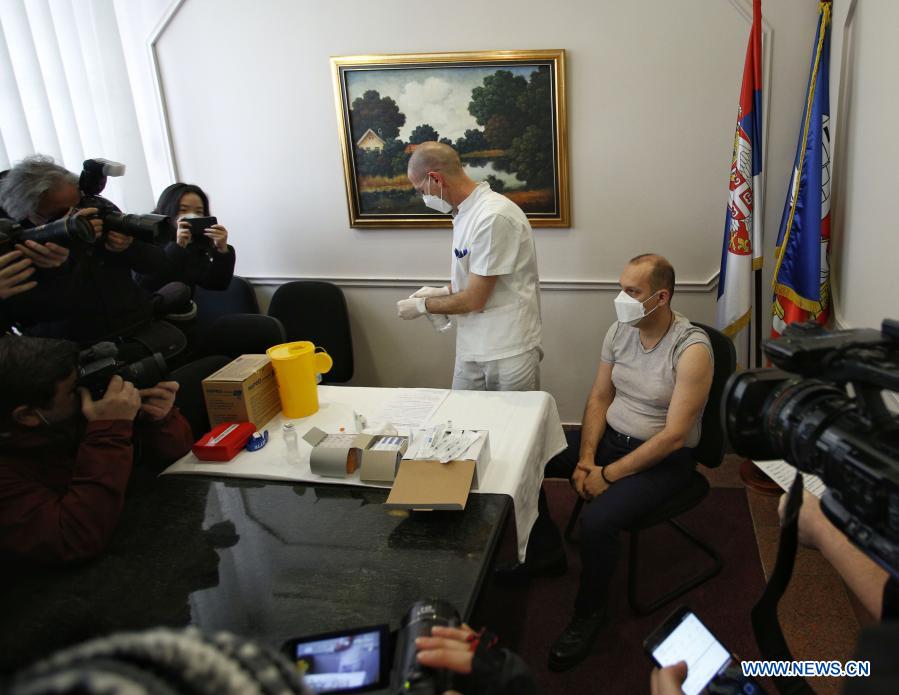 (210120) -- BELGRADE, Jan. 20, 2021 (Xinhua) -- Serbian Health Minister Zlatibor Loncar (1st R) receives a dose of Chinese COVID-19 vaccine in Belgrade, Serbia, on Jan. 19, 2021. Serbian Health Minister Zlatibor Loncar received the Sinopharm's COVID-19 vaccine on Tuesday, becoming the first person to receive the vaccine in the country. (Nikola Andjic/Tanjug/Handout via Xinhua)
Prev 1 2 Prev 1 2