Video PlayerClose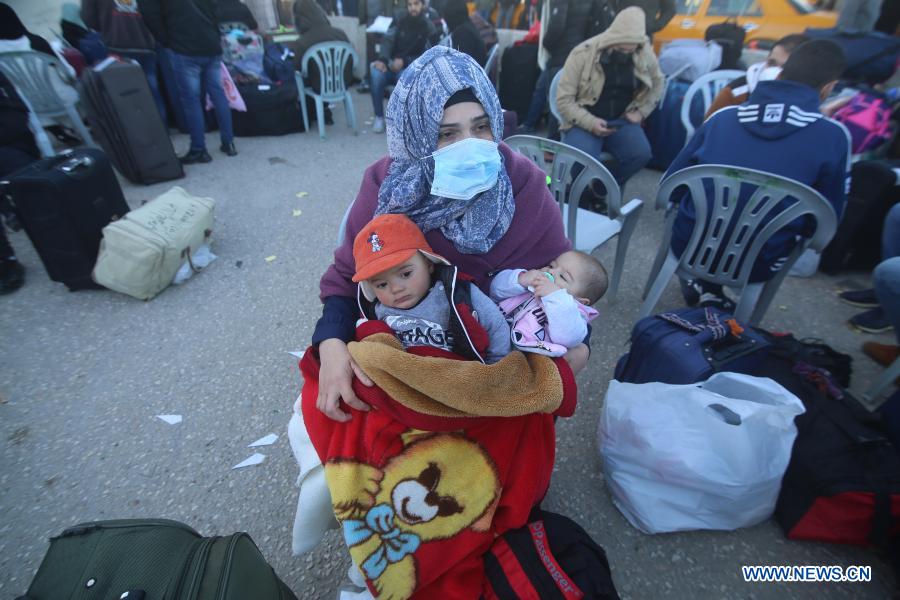 A Palestinian woman wearing a face mask and her children wait at the Rafah Border Crossing in the southern Gaza Strip city of Rafah, Feb. 1, 2021. The Hamas-run Interior Ministry said on Monday that the Egyptian authorities have opened the Rafah border crossing for four days for the travel in both directions. The border opening has come for the first time in two months and it will last for four days, starting from Monday to Thursday. (Photo by Khaled Omar/Xinhua)
GAZA, Feb. 1 (Xinhua) -- The Hamas-run Interior Ministry said on Monday that the Egyptian authorities have opened the Rafah border crossing for four days for the travel in both directions.
Twafiq Abu Naim, the undersecretary of the Interior Ministry, told reporters at the Rafah border crossing that his ministry hopes that the border would be opened continuously in order to alleviate the suffering of the stranded travelers, either in the Gaza Strip or in Egypt.
"The humanitarian cases, students as well as those who need to travel have suffered a lot when the Rafah border crossing was closed," he said, calling the Egyptian authorities to keep it open all the time.
According to a press statement issued by the Gaza Interior Ministry, the first batch of passenger buses passed the Rafah border crossing on Monday morning.
"The ministry allowed patients, students, Egyptian and foreign passport holders, as well as those who have residency documents to travel through," the statement added.
The border opening has come for the first time in two months and it will last for four days, starting from Monday to Thursday. Enditem
1 2 3 Next 1 2 3 Next
Video PlayerClose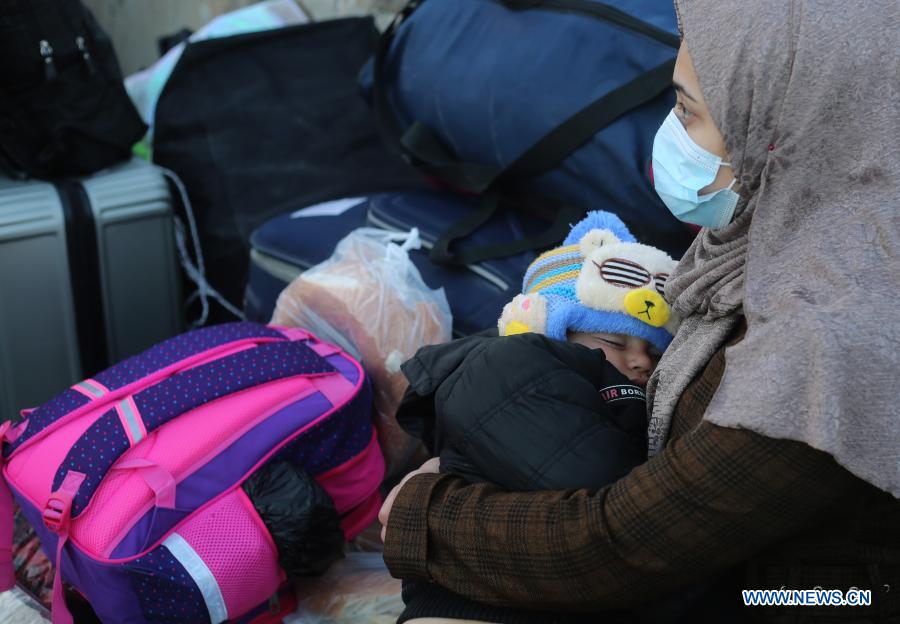 A Palestinian woman wearing a face mask and her child wait at the Rafah Border Crossing in the southern Gaza Strip city of Rafah, Feb. 1, 2021. The Hamas-run Interior Ministry said on Monday that the Egyptian authorities have opened the Rafah border crossing for four days for the travel in both directions. The border opening has come for the first time in two months and it will last for four days, starting from Monday to Thursday. (Photo by Khaled Omar/Xinhua)
Prev 1 2 3 Next Prev 1 2 3 Next
Video PlayerClose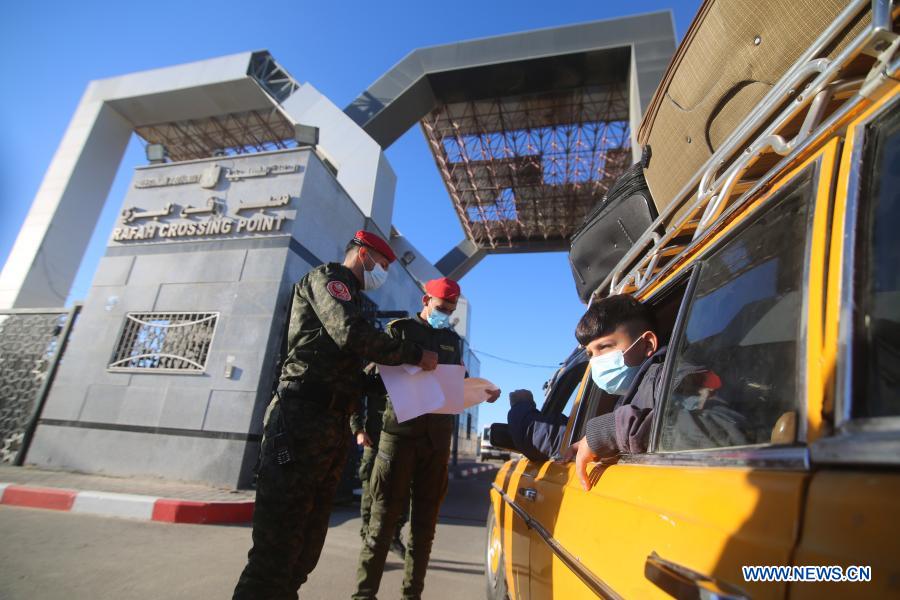 A Palestinian boy wearing a face mask sits in a vehicle before leaving the Rafah Border Crossing in the southern Gaza Strip city of Rafah, Feb. 1, 2021. The Hamas-run Interior Ministry said on Monday that the Egyptian authorities have opened the Rafah border crossing for four days for the travel in both directions. The border opening has come for the first time in two months and it will last for four days, starting from Monday to Thursday. (Photo by Khaled Omar/Xinhua)
Prev 1 2 3 Prev 1 2 3