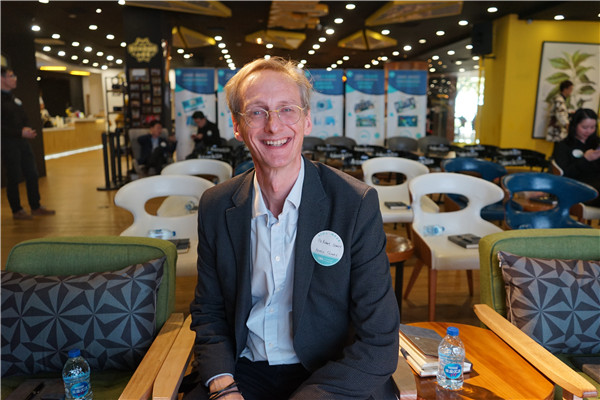 Eastday interviewed Robert Newry, CEO of Arctic Shores

How to avoid costly hiring mistakes due to the mismatching of employees' personalities and positions? How to enable enterprises to select the most suitable candidates in the fastest time? How to make new students better understand their potential? These open issues may be the challenges that HR departments often face. However, in this era of booming artificial intelligence, big data and 5G technology, the human resources industry has also drawn the curtain of innovation -- AI and big data have been applied to recruitment more frequently. GBA, a recently popular tool in universities' recruitment and forums, is the latest example.
GBA is the abbreviation of Game-based Behavior Assessment. Generally speaking, GBA is a tool to analyze the behavior track of the testers through various levels of games, so as to evaluate the testers' personality traits and cognitive ability. But the seemingly easy games actually are not simple. Integrating the knowledge of brain neuroscience, artificial intelligence, psychology, game technology and other fields, each game design comes from a brain neuroscience experiment which has stood numerous tests. So, what's special about this tool and how will it develop in the future? Recently, Eastday interviewed Robert Newry, CEO of Arctic Shores, the originator of global game-based assessment, and Ms. Guan Jian, CEO of Haneo, the exclusive partner of Arctic Shores in China. We found the answers from them.
Build a bridge between talents and enterprises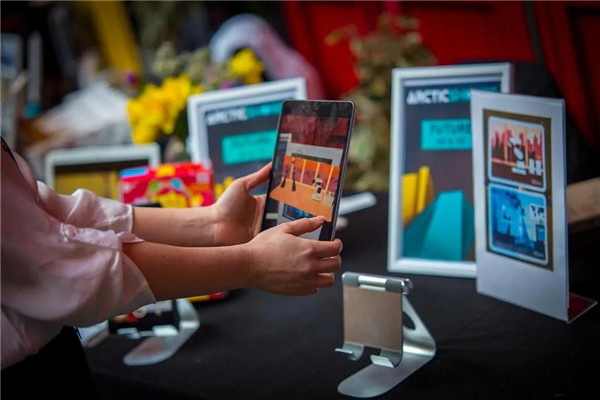 When it comes to the original intention of building this tool, Robert Newry seems very calm, for everything just came about naturally. "When I chatted with my partners five years ago, the idea of a traditional self-reported questionnaire measurement hit us. We were wondering whether there is a better way to understand people's personality and potential, and to reflect the way people currently interact with the world in a more relaxed and data-based way? Now the reason that GBA has suddenly attracted such attention is that evidence has shown that game-based behavioral assessment is effective." Ms. Guan added, "Now is the era of AI big data innovation. Although the traditional assessment tools are also excellent, the talents needed in the new era also require different capabilities, such as a digital ability and agile learning ability. Naturally, the assessment tools should also conform to the trend of the development of science and technology."
It is true that the talent selection model needs to keep pace with the rapid development of Internet technology. According to statistics, the average time those born after the millennium spend on gaming before graduation has exceeded 10,000 hours. Forty-seven percent of them will completely rely on mobile phones to apply for jobs, but they may not even know what jobs suit them best. At the same time, large multinational enterprises such as the four largest accounting firms need to recruit thousands of people in mainland China and Hong Kong every year. However, it is not easy to effectively select the right talents from the vast crowd and match them with vacant posts. So, the emergence of game-based behavioral assessment effectively responds to this demand, especially by building a bridge in the school recruitment market between talents and enterprises. "For enterprises, the introduction of GBA can eliminate unsuitable candidates in a faster way, save recruitment costs and time, and improve the quality of personnel recruitment," said Ms. Guan confidently.
Measuring traits that are traditionally difficult to assess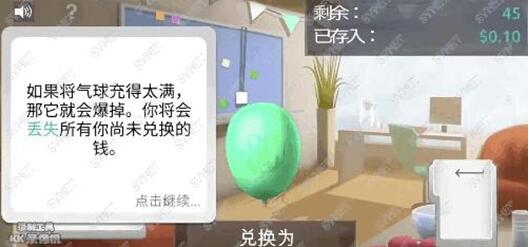 "At first we asked HR, what do you want to measure? They said they want to measure traits that are traditionally hard to assess, such as resilience, performance under pressure, teamwork, and so on. The needs and voices of these innovations are often very urgent and we must listen to the ideas carefully," Mr. Newry said, admitting that he benefited a lot from his early research on customers.
According to reports, GBA can measure more than 30 personality and cognitive dimensions for each person with AI collecting and analyzing up to 12,000 behavioral data points. When we understand the design principle and the logic behind each game, we can obviously feel the intention of the developers. For example, in the Skyrise City scenario, there is a "stamp memorization" game that can assess spatial memory and instant memory abilities, a "tablet pricing" game that examines analytical ability and investment risk preference, a "facial emotions" game that analyzes emotional recognition and perception ability, a "password unlocking" game that tests hand-eye coordination and patience, and a "balloon inflating" game that can assess sense of adventure and emotional stability. These potential and personal characteristics of the testers are usually hidden under the surface. What GBA does is not simply to score each game performance, but to capture every behavior pattern of the testers in the process of the game. With more detailed data, testers' cognitive ability, thinking mode and personal style can be objectively understood. In addition, essential principles of neuroscience are also involved. For example, in the "balloon inflating" game, the right anterior insula in people's brain will be activated when the balloon explodes. All of these make GBA seem particularly mysterious and magical.
At the end of the assessment, the enterprise can judge whether the tester's characteristics are in line with the requirements of a specific post, by using the target fitness model in which the test results are matched with the required posts. "For example, call center staff may not need to know mathematics or technology knowledge. They only need to answer the phone, but patience and other characteristics are necessary," Mr. Newry explained. "Jobs with large-scale recruitment demand also include sales roles, some software engineer positions, retail roles, etc. We have also started to cooperate with some government departments, such as helping the UK select prison staff and fire fighters. We will also expand to other areas where it is traditionally difficult to understand if a person is potentially suitable for a position only by scanning a resume."
Targeting more SMEs in the future
"We currently have more than 100 customers in 45 countries, while two years ago, we had only 10 customers in 5 or 6 countries. Now more and more companies are willing to try this new method. Our goal in the next three years is to promote the products in more than 100 countries." When it comes to future goals, Mr. Newry is very confident.
Game-based behavior Assessment has also enjoyed a growing popularity in China. Ms. Guan said that when Haneo introduced GBA into the Chinese market, many companies were attracted by the new tool while there were also doubts on its reliability. However, those customers who blazed the trail in the last two years have received great return on investment: 40% improvement in quality of hire, 26% reduction in cost of hiring and 96% satisfaction rate…Statistics show that the value of GBA has been rapidly recognized by the Chinese market!
"At present, what we need to do in the Chinese market is to present products to enterprises in a better way and let enterprises fully understand the reliability and validity of GBA assessment tools, and help enterprises better screen talents," said Miss Guan confidently.
She also added that although large enterprises have a more urgent demand for talent recruitment at present, and hope to screen out talents faster and accept new evaluation ideas more easily, small and medium-sized enterprises would certainly be the company's main battlefield in the future. These companies' demand for talents would be more personalized, and this requires that our products in the future be more customized, detailed, complete and even perfect. "My Newry also agrees with this trend. He said that SMEs generally account for 60-65 percent of employment in an economy and Arctic Shores looks forward to opening the existing assessment platform designed for large companies to more small and medium-sized enterprises and forming a pool of profile fit models according to our past experience, which is convenient for SMEs to use directly.