Video PlayerClose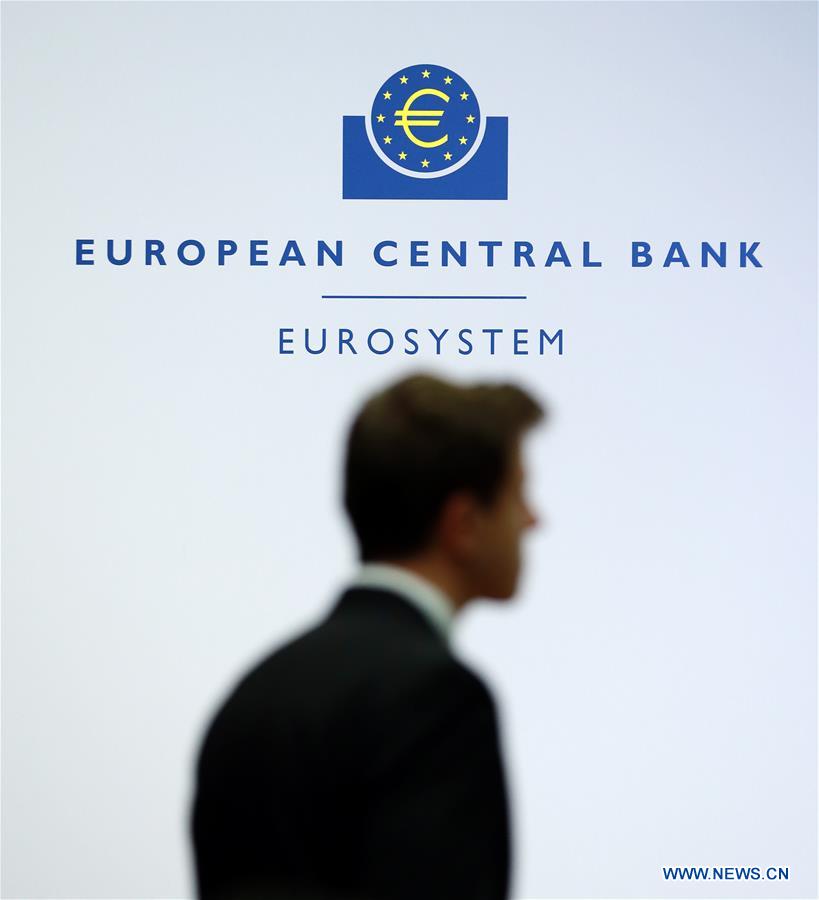 A staff member works prior to a press conference at the European Central Bank (ECB) headquarters in Frankfurt, Germany, Dec. 14, 2017. The ECB Thursday decided to maintain the key interest rates for the euro area at present levels for an extended period of time, and well past the horizon of the net asset purchases. (Xinhua/Luo Huanhuan)
FRANKFURT, Dec. 14 (Xinhua) -- The European Central Bank (ECB) Thursday decided to maintain the key interest rates for the euro area at present levels for an extended period of time, and well past the horizon of the net asset purchases.
At the ECB governing council meeting, it was decided that the Eurozone base interest rate will remain at 0.00 percent, with the marginal lending rate and deposit rate remaining at 0.25 percent and minus 0.40 percent respectively, according to the bank.
Regarding non-standard monetary policy measures, the ECB reaffirmed the decision made six weeks ago at the last governing council meeting, namely it will continue to make net asset purchases at a monthly pace of 30 billion euros from January 2018, until the end of September 2018, or beyond, if necessary.
In the meantime, the Eurosystem will reinvest the principal payments from maturing securities purchased under the APP for an extended period of time after the end of its net asset purchases, and in any case for as long as necessary.
"This will contribute both to favourable liquidity conditions and to an appropriate monetary policy stance," told the ECB in its press release. (1 euro = 1.18 U.S. dollars)