Culture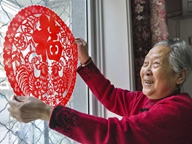 Xiaonian, literally "small new year," falls today, which is the 23rd of the last month of the lunar calendar. From today, Chinese people in the north start serious preparations.
Updated: 2017-01-20 10:29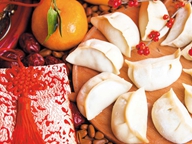 The Year of the Rooster is nigh. Farmers' markets, grocery stores and malls are crowded with people doing last minute shopping for the Chinese New Year.
Updated: 2017-01-19 11:40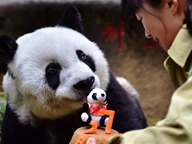 Ba Si gets a birthday cake from her keeper yesterday at the Panda World in Fuzhou, southeast China's Fujian Province. The 37-year-old giant panda, prototype for the mascot of the 1990 Beijing Asian Games, is the world's oldest panda in captivity.
Updated: 2017-01-18 13:39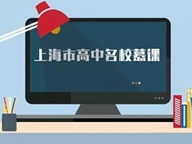 A further 100 online courses will be introduced to the city's free open course program in the first half of this year, Shanghai Education Commission said yesterday.
Updated: 2017-01-17 11:47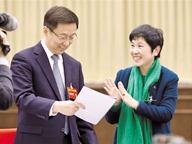 Educational institutes for children must be "regulated and purified," Shanghai's Party chief Han Zheng told local lawmakers yesterday.
Updated: 2017-01-16 11:43