Culture
Global art sales plunged in 2016 as the number of high-value works sold dropped by half, while China regained its status as the world's top market, Artprice said in an annual report released yesterday.
Updated: 2017-02-28 10:08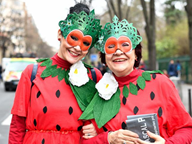 Revellers from Bolivia dance during the 2017 Paris Carnival in Paris, France on Feb. 26, 2017.
Updated: 2017-02-27 10:08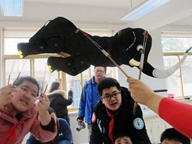 Puppet show is one of the unique traditional Chinese folk arts. Yangfan School at Yangpu District recently brought puppet culture into the campus.
Updated: 2017-02-25 11:48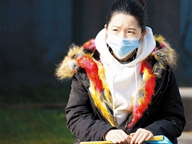 Yang Ziyi brought along her luggage everywhere she went, running between test rooms at Shanghai Theater Academy.
Updated: 2017-02-20 09:33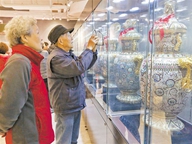 Inheritors of China's traditional skills have been invited to the century-old Shanghai Dashijie amusement center to display and teach visitors skills during its trial operation, officials said yesterday.
Updated: 2017-02-17 10:10