Culture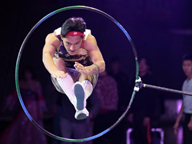 Performers of China National Acrobatic Troupe rehearse for an acrobatic festival in Luoyang, central China's Henan Province, Dec. 14, 2016. An acrobatic festival kicked off in Luoyang Wednesday.
Updated: 2016-12-15 09:42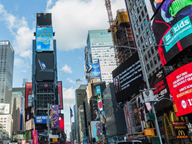 A series of promotional videos about the beauty and wonders of the Yangtze River in China started running since Friday on one of the top billboards in New York's Times Square.
Updated: 2016-12-12 09:59
Local scientists found neuron from embryonic stem cells can help to erase post-traumatic stress disorder after being transplanted into the brains of adult mice. The discovery offers a new possibility of treatment for people suffering PTSD.
Updated: 2016-12-09 10:48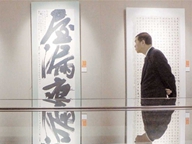 Visitors study Chinese calligraphy works at Shanghai Ninth Calligraphy and Seal Cutting Exhibition. The biennial expo opened yesterday at 200 Yan'an Road W.
Updated: 2016-12-08 09:39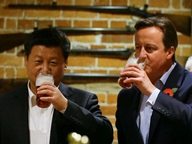 A Chinese firm has bought the British pub where last year Chinese President Xi Jinping and then UK Prime Minister David Cameron enjoyed a beer and fish and chips.
Updated: 2016-12-07 13:54