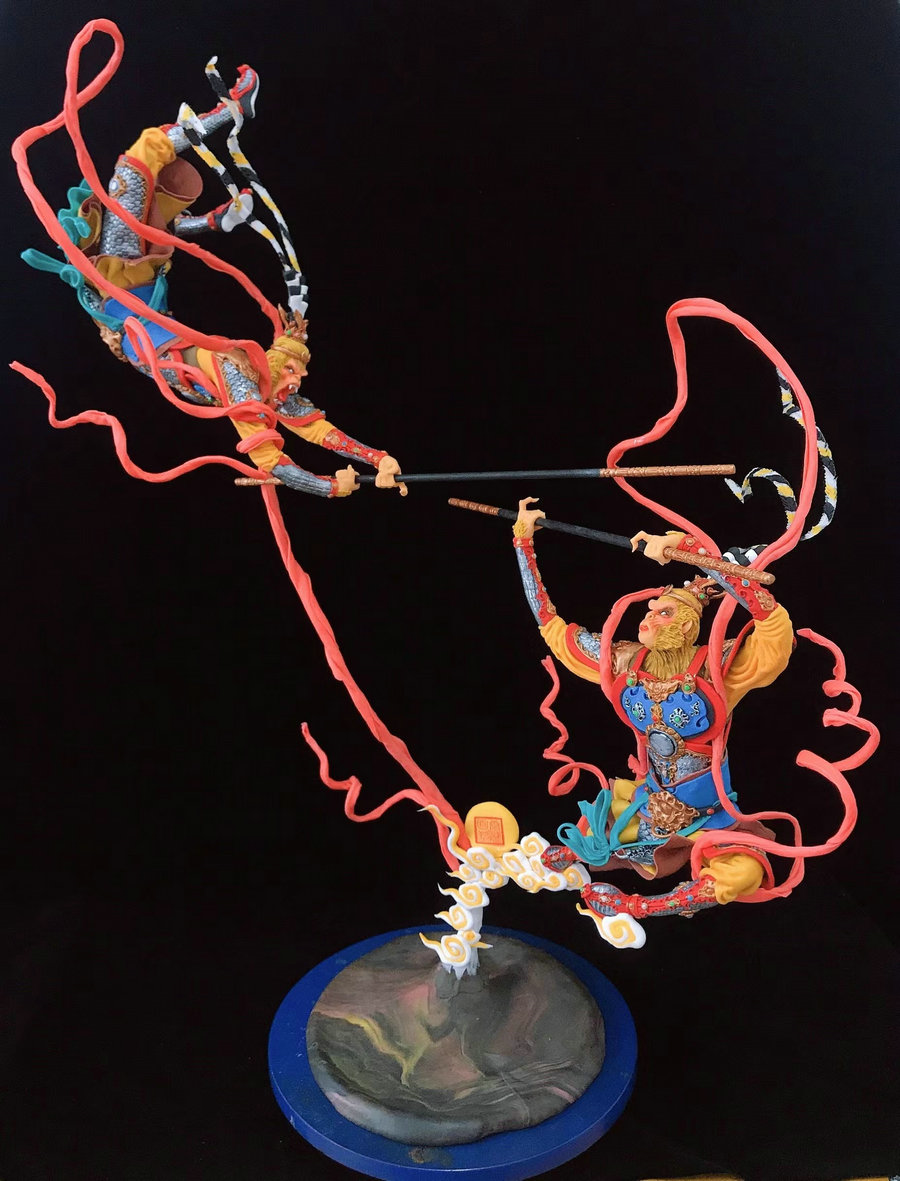 Over the past three years, Kang Jian has created more than 400 dough sculptures and become a city-level inheritor of the intangible cultural heritage in Mohe, Heilongjiang province.
Since childhood, Kang, who was born in 1990 in Mohe, showed great interest in fine arts, especially sculpture.
"When I was a little boy, every time my parents made dumplings, they would give me a small piece of dough," he said. "I tried to make various animals — a rabbit, a fish or a snail. The small, simple objects brought me lots of good childhood memories."