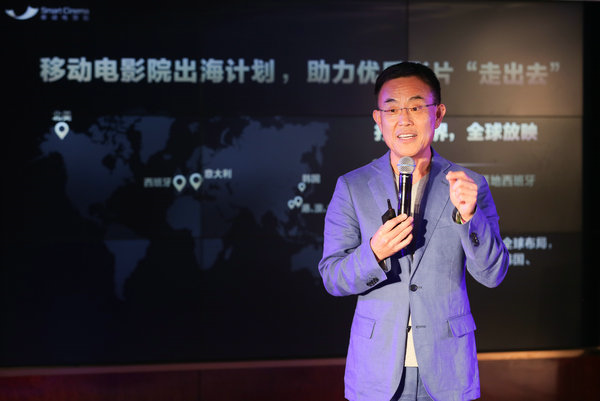 A veteran dedicated to distributing Chinese movies overseas, Gao Qunyao, founder of Smart Cinema, has been recently named one of the "100 Outstanding Chinese People" globally this year by Forbes China.
Previously serving as the executive at Legendary Entertainment and Microsoft China, Gao, whose English name is Jack, founded Smart Cinema, an online service simulating a realistic theater-going experience, in 2018.
Smart Cinema, which is so far available in the North America, Europe and most countries involved in the Belt and Road Initiative, has streamed nearly 1,000 popular and critically acclaimed Chinese movies and other video works.
It has also cooperated with dozens of international film festivals to help more overseas audiences watch Chinese movies remotely within the past three years amid the pandemic.
The Forbes China's list which highlights 100 outstanding Chinese People selects the elites from business and culture circles in multiple continents ranging from America to Europe and Asia.