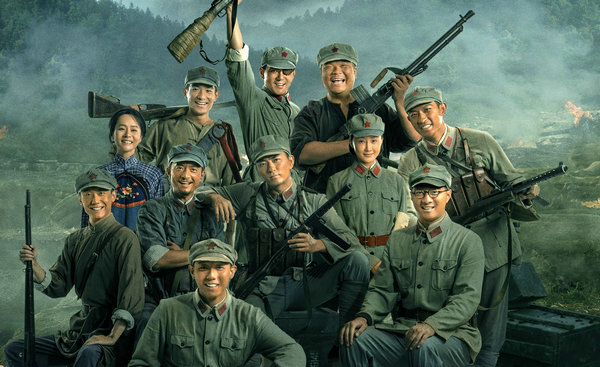 Revisiting the Red Army's last battle to break out Kuomintang's fifth encirclement in 1934, the online series Xue Zhan Song Mao Ling(The Battle at Songmao Ridge) will be streamed on the video platform Youku on Oct 27.
A project guided by the National Radio and Television Administration, the drama recounts a group of young Red Army soldiers who sacrifice their lives for their revolutionary faith.
The Songmaoling Battle, which took place in the titular mountain located 43 kilometers in the southeast of Changting county in Longyan, Fujian province, was fought by around 10,000 Red Army soldiers, with the majority of them sacrificing themselves whilst covering the retreat of the main force. The battle started in August 1934.
The battled lasted for around 70 days, with the fiercest combat consecutively lasting seven days and nights between Sept 23 and 29 in 1934.
Scriptwriter Tao Jia said the battle, in spite of its heavy casualties, has great importance to lay the foundation for the Red Army's milestone Long March (1934-36), and the army's heroic spirit is worth being remembered over generations.