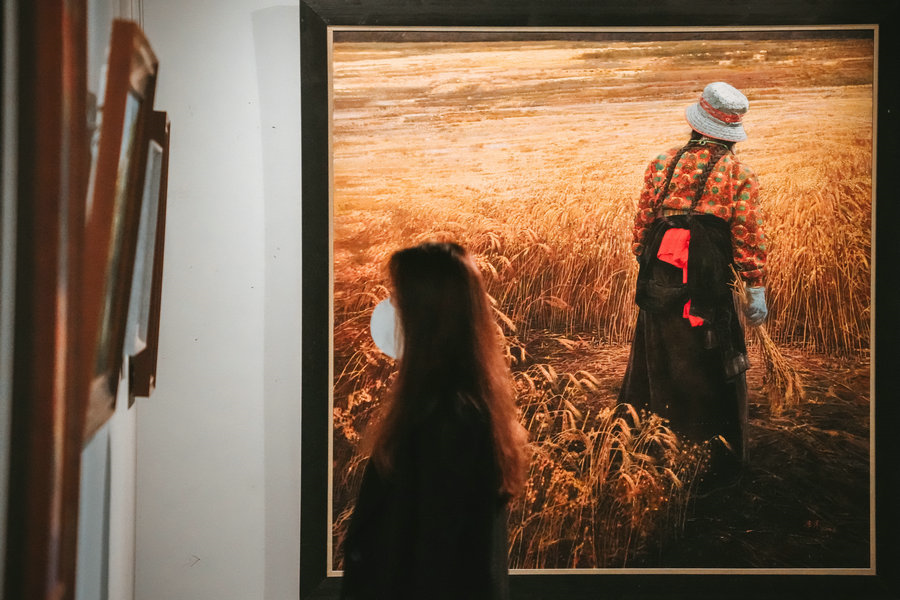 Some 70 paintings, watercolors, prints, lacquer paintings and mixed-media works by young artists from or based in Wenzhou, Zhejiang province and Jinan, Shandong province, are now on display at Shandong News Art Gallery through Oct 30. Also on show are works by artists from China, Japan and South Korea who won prizes at a youth artist competition.
The exhibition is to enhance cultural exchanges among young people of the three countries, under the framework of Culture Cities of East Asia. Launched in 2013 by the three nations, the program designated several Culture Cities each year, and held activities in those cities to showcase their distinctive history and traditions and boost communication among different communities in East Asia.
Wenzhou and Jinan, together with Oita of Japan and Gyeongju of South Korea, were elected as the Culture Cities for 2022.