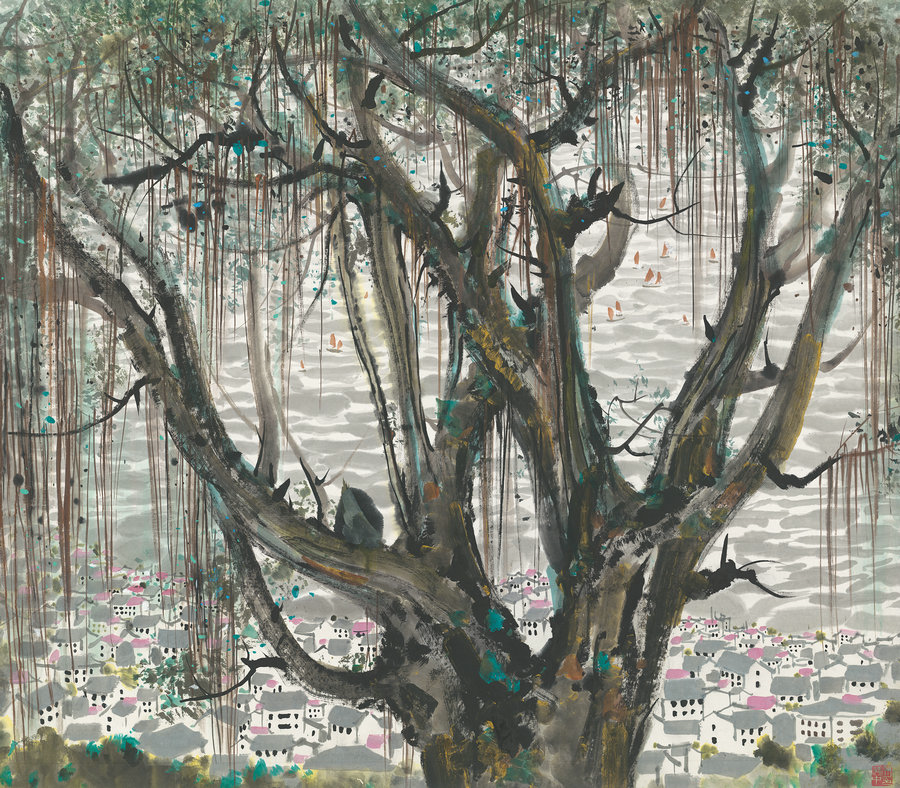 An art show focusing on Chinese ink paintings and featuring many influential painters from the 20th century opened at the Art Museum of the Guangzhou Fine Arts Academy in Guangzhou, Guangdong province, on Thursday, offering a visual feast to visitors from the Guangdong-Hong Kong-Macao Greater Bay Area.
The show features 66 ink paintings created by 52 artists who influenced the development of China's ink painting over the last century, including big names like Qi Baishi, Lin Fengmian, Xu Beihong, Li Keran, Wu Guanzhong and Guan Shanyue.
Subjects cover landscapes, birds and flowers, and portraits. The show offers visitors a glimpse into the development of modern Chinese art in the first half of the 20th century.