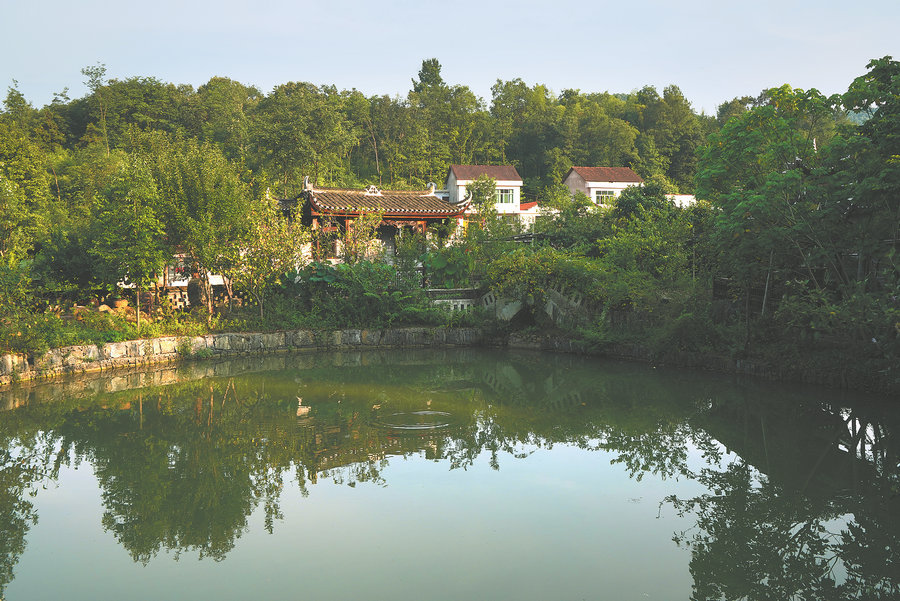 An art complex has been built on the site of a family residence, using architectural material from another era, report Xu Lin in Changde and Zhu Youfang in Changsha.
At the foot of a mountain is a complex, which has more than a dozen traditional-style buildings, with pavilions and corridors, and small bridges and a pond. Unlike well-preserved ancient courtyards that are often frequented by visitors, it has a far more recent timeline of construction.
However, the complex was nonetheless built using exquisite carved fittings, including wooden doors and windows, that came from a far more distant era.
It has exhibition rooms, with antique paintings and sculptures that are mainly about the culture in the south of the Yangtze River such as Hunan, Fujian, Guizhou and Sichuan provinces. The Gallery Above the Stream, also known as the Lei Family Courtyard, is located in Ganxitan town, Lixian county, Changde city, Central China's Hunan province. On an area of about 0.67 hectares, the secluded gallery is more than 60 kilometers from downtown Lixian and is open to visitors with an entrance fee of 50 yuan ($6.95).
"The courtyard is like an ancient landscape painting, inviting guests to walk in, stroll around the terraces, rest in the pavilions, and eventually find inner tranquility," says 44-year-old Lei Ming, who lives in the family home there.
Lei first studied fine arts in a Changde university and furthered his painting skills at the Central Academy of Fine Arts in Beijing.
Amid blue mountains and green waters, the complex is his own Arcadia — Lei is the chief designer, material purchaser and overseer, paying attention to all construction details.