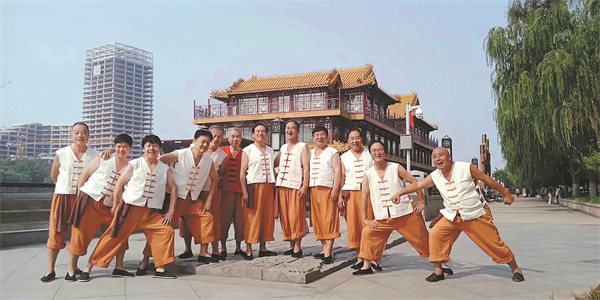 Chang Fuyao, 79, recalls the olden times when more than 10,000 cargo vessels lined up for kilometers along the length of the Grand Canal in Beijing and the chanteys of the boatmen could be heard for days at a stretch.
The artificial waterway, linking the national capital to Hangzhou city in East China's Zhejiang province, played a significant freight-service role back then. Modes of goods transportation may have undergone a more urban makeover now, but the canal chanteys continue to be part of the septuagenarian's life.
In the early 20th century, several sections of the water corridor became shallow or dried up and fell into disuse. As a result, the chanteys-rhythmic songs sung by the sailors to keep them alert and motivated at work-began sinking into oblivion.