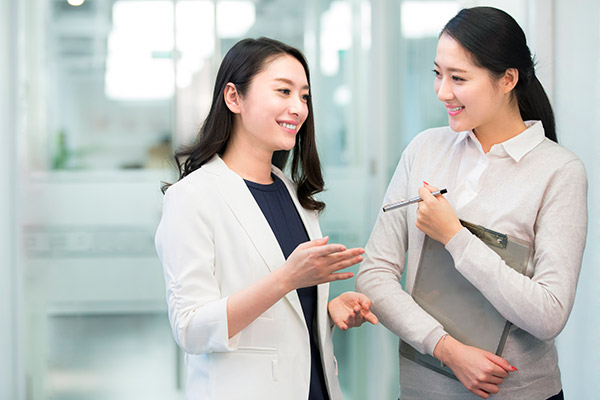 Chinese employers are attaching greater importance to workplace diversity, as the number of women taking management roles is rising in the job market, according to the latest findings of global recruitment firm Hays PLC.
According to the report released on Tuesday, women employees held 37 percent of the management roles in China in 2017, up from 35 percent a year earlier.
This increase means the Chinese mainland ranks second in terms of gender diversity in the major markets in Asia watched by Hays. Malaysia topped the list with women filling 38 percent of management roles in the country, which is slightly higher than in the Chinese mainland. Singapore ranked third with 30 percent.
Hays polled 3,000 employers from the Chinese mainland, Malaysia, Singapore, Japan and Hong Kong for the report. About 51 of the respondents from the Chinese mainland said their companies had a formal gender diversity policy in place by 2017, a slight increase from 50 percent in 2016. Among these companies, 28 percent claimed to adhere to the policy "fairly well" and another 19 percent ticked "well". However, 35 percent said they were unsure if their companies were strictly following the diversity policy instructions.
Simon Lance, managing director of Hays in China, said the company has witnessed some gains in gender diversity in China in certain sectors, but that it is not yet enough. He said there should be more women rising up the ranks to create "a pipeline of talent to the top, including board roles".
"If businesses are to manage ever increasing levels of complexity and challenge, they need a diversity of thinking in their management ranks and gender diversity is a big part of that," he said.
Statistics provided by Ctrip, China's largest online travel agency, last year showed that 61 percent of their employees were women, while the number was lower than 20 percent among the top 25 technology companies based in Silicon Valley in the United States.
About half of the middle-level management roles were assumed by female employees at Ctrip. All the seven top management roles, including chief executive officer, chief operating officer and chief financial officer, were women.
"If we look at return on investment, the number will be higher if the decision-maker is female," said Jane Sun, CEO of Ctrip. "The return on investment rate is about 10 percent if women are involved in the decision-making process. However, the number drops to 7 percent if women are excluded."