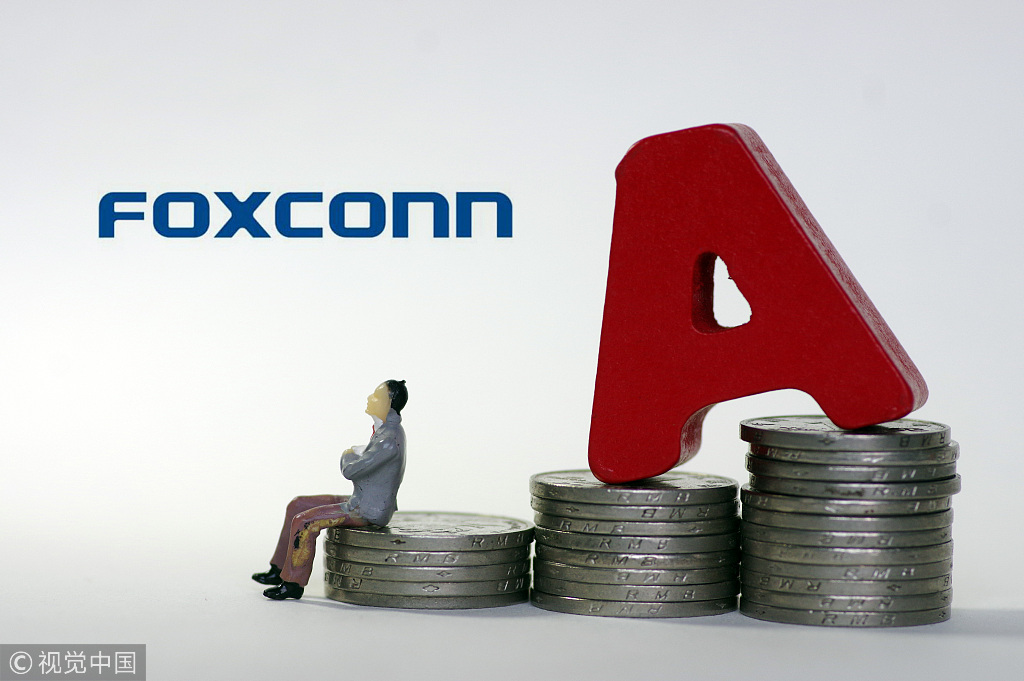 Foxconn Industrial Internet Co, a unit of Hon Hai Precision Industry Co that makes iPhones for Apple Inc, was approved by China's top securities regulator to list its shares in the A-share market Thursday.
The decision came just 36 days after the company submitted its plan to go public on the Shanghai Stock Exchange, making it one of the fastest companies to complete the process which can sometimes take as long as three years.
The super-fast speed is thanks to China's efforts to offer fast-track approval process for innovative industries, so as to attract more companies to list their shares in the Chinese mainland. Foxconn is among the first batch of companies to enjoy the favorable policy.
According to the official website of the China Securities Regulatory Commission, Foxconn Industrial Internet Co submitted its draft prospectus on Feb 1 and its application was approved Thursday.
In its draft prospectus, Foxconn said it plans to issue 177 million shares on the Shanghai Stock Exchange and use the proceeds to expand its eight major business sectors, including industrial internet platforms, cloud computing and high efficiency operation platforms. The total investment for building these business units is estimated at around 29.1 billion yuan ($4.6 billion).