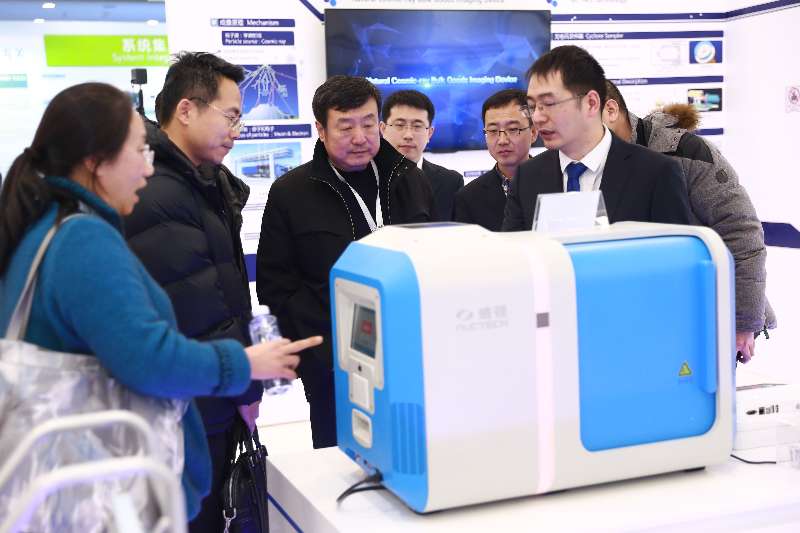 LIMA - Security and control measures provided by Chinese firm Nuctech have been set up at the eighth Summit of the Americas scheduled for April 13-14 here in Peru.
Nuctech equipment, including X-ray inspection systems and other security equipment, can been found at access areas of the Lima Convention Center, as well as the nearby Ministry of Culture, the Grand National Theater and the Museum of the Nation, which are all part of the summit complex.
The organizing committee of the summit put out an international tender for the equipment, which was won by Nuctech over US and Brazilian competitors.
Nuctech has set 22 electronic access machines, similar to those used for airport security screenings. They generate high-resolution, 360-degree images which help detect small objects and distinct-color materials, and can distinguish between organic and inorganic materials, according to a maintenance team from the company.
"This allows us to obtain good quality scanner images ... while we offer rapid corrective and preventive maintenance and services round the clock," Bian Lijun, a Nuctech executive, told Xinhua.
Nuctech is an experienced provider of non-intrusive technology at ports, airports, customs checkpoints, as well as exhibitions, summits and sports competitions.
The Summit of the Americas, themed "Democratic Governance against Corruption" this year, gathers heads of state and government of the Western Hemisphere to address challenges faced in the Americas.