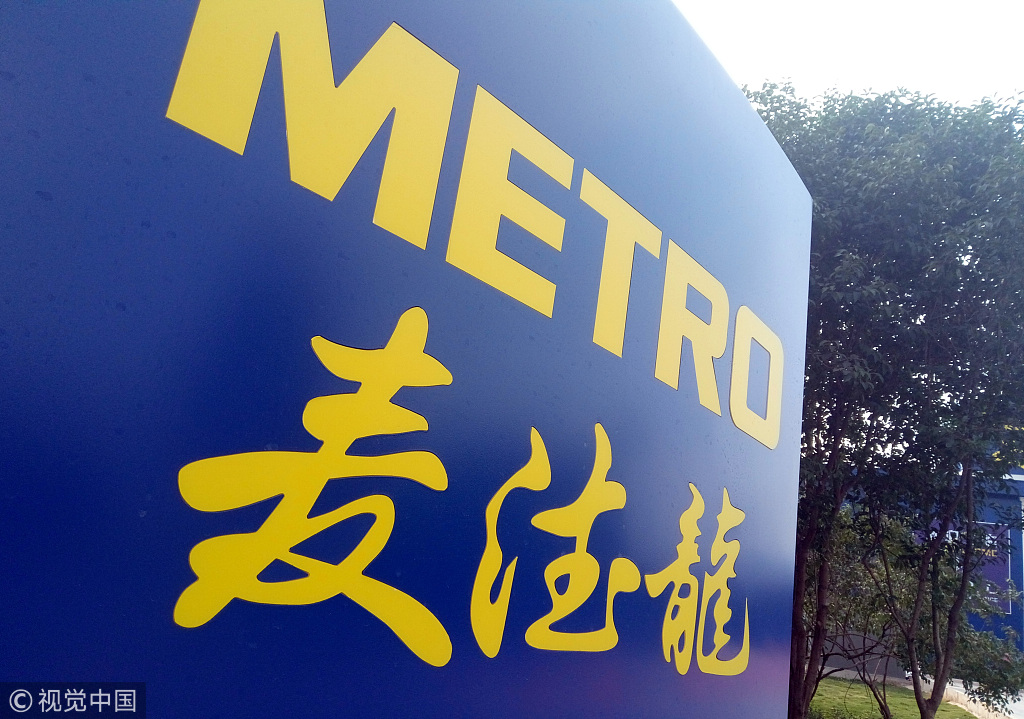 German retail giant Metro Group launched three flagship brands on Tuesday, announcing that the development of its own brands has been included in the group's strategic plan in China.
The three brands unveiled are Metro Chef, Metro Professional and Metro Premium. Metro Chef will mainly include food products targeting chefs and restaurants. Metro Professional will cover the nonfood sector such as washing and cleaning products. The Metro Premium brand will provide high-end food products.
Metro Chef and Metro Professional products are now available in outlets in China. About 500 products under these two brands are sold in the Chinese market now and the number will rise to 1,600 by the end of this year, according to Chen Jia, vice-president of Metro China. Metro Premium products are scheduled to enter China at a later date, she said.
As Chen explained, one of the major reasons for launching Metro's own brands in China is to optimize the group's profits in the country. Also, Metro's own brands offer savings of up to 30 percent compared with other branded products, so consumers can find bargains in their stores.
A large number of Chinese subcontracted manufacturers of Metro's own brands, which were smaller in scale, have expanded by following Metro's quality control and product safety principles, she said.
Meanwhile, the new flagship brands carrying Metro's logo will be an important supplement to the existing brands owned by Metro, such as Aka and Fine Life, said Yang Weixin, general manager of Metro China's Own Brand Department.
"About half of our customers are professional clients such as restaurants and the rest are individual consumers. Their demand and purchasing habits are certainly different. In this sense, one single brand cannot meet all the requirements and thus we need to enrich our brand portfolio," he said.
By the end of 2017, the sales of Metro's own brands contributed to 14 percent of the company's total turnover in China, which was much higher than the industry average of 6 percent in the country. Metro's own brands will account for 20 percent of the company's annual sales in China by 2020, Chen said.
However, retailers' own brands take up nearly 40 percent in the mature markets of Europe and North America, Chen said. Therefore, there is much room for development in China in this regard.
Wang Sheng, director of the procurement cooperation department of China Chain Store & Franchise Association, said that developing their own brands is now an important strategy for retailers, as many of them have lost their consumer appeal due to the proliferation of similar branded products in different stores.