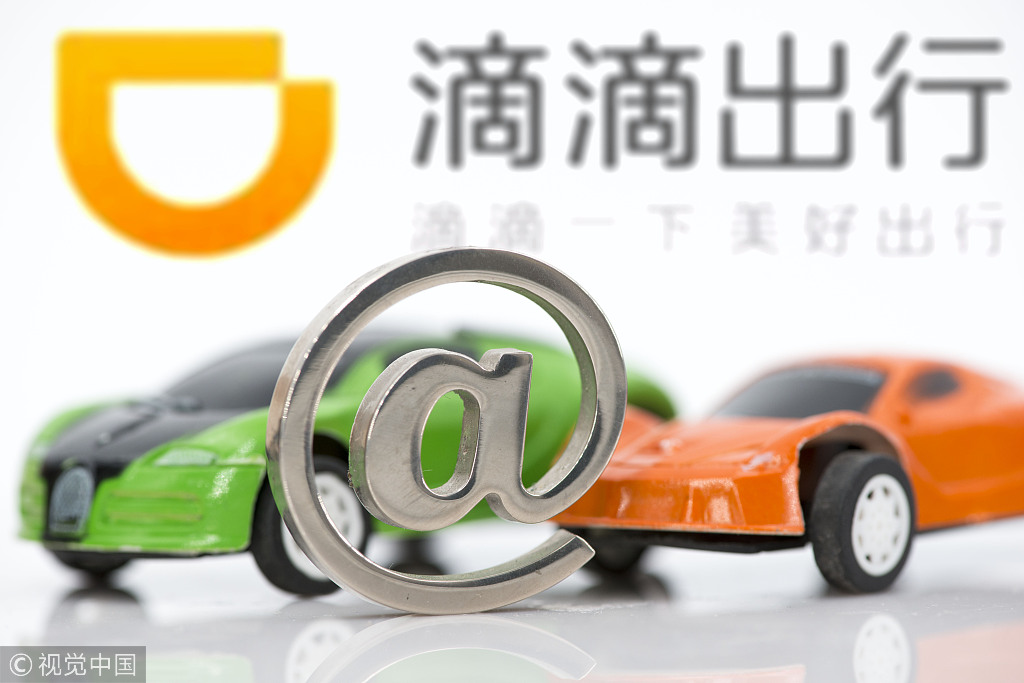 Didi Chuxing, China's largest ride-hailing company, unveiled a slate of measures on Wednesday that it will take to boost security after a passenger was killed by a driver while using the "hitch" service on its platform.
The Beijing-based company said the "hitch" service, which allows a passenger to connect with a private car heading in the same direction, "will be suspended between 10:00 pm and 6:00 am every night."
A function which allows drivers and passengers to post comments about each other will also be taken down to avoid possible vulgar descriptions of women. Personal information and profile pictures of passengers and car-owners will be visible only to the individuals, Didi said in a statement.
Also, driver facial recognition will be made compulsory for every "hitch" trip to minimize the risk of unauthorized account use.
The move to strengthen security came after a flight attendant was killed by her "hitch" service driver on May 5. The suspected killer committed suicide afterward by jumping off a bridge.
The incident triggered a public outcry demanding that ride-sharing companies should be responsible for protecting users and also take down irrelevant social interaction functions on their apps. It also highlights a broader concern that Chinese internet companies fail to safeguard user privacy while they are pursuing rapid growth.
A report released in July last year by the Data Center of China Internet showed that nearly 97 percent of Android mobile apps had invaded the privacy of users. Around one-fourth of Android apps even violate user privacy.
And almost 70 percent of third-party iOS apps have access to private information and personal features on iPhones.
Chen Yinjiang, deputy secretary-general of the China Consumer Protection Law Society, said many mobile phone apps have been fraught with issues such as seeking more permissions than required or collecting more information than they really need, posing a significant new risk for users.
"It is so pressing that if these problems not properly solved, catastrophic results will happen again. Internet companies must do more," Chen said.
As part of its broader efforts to boost security, Didi said a "zero tolerance policy" will be implemented to ensure a proper driver-vehicle match for all of Didi's services. The company will ask every driver on Didi's platform to pass a facial recognition test every day when they start service.
Also, a separate report and reward program will be created to encourage all users to report mismatch cases.
Its Emergency Help function will be redesigned and be more prominently displayed in Didi's app interface. Users can choose to connect directly from the emergency button to police, ambulances, traffic emergency hotlines as well as the 24/7 emergency help line.
Currently, the company offers protection of up to 1.2 million yuan that covers insurance, prepayment for medical expenses and humanitarian aid in case of accidents. On top of these, a new support fund will be established to offer help and care to persons affected and their families.
"The above measures will be fully implemented by May 31, 2018. At the same time, we will expedite the full implementation of real-name registration across all mobile services," Didi added.