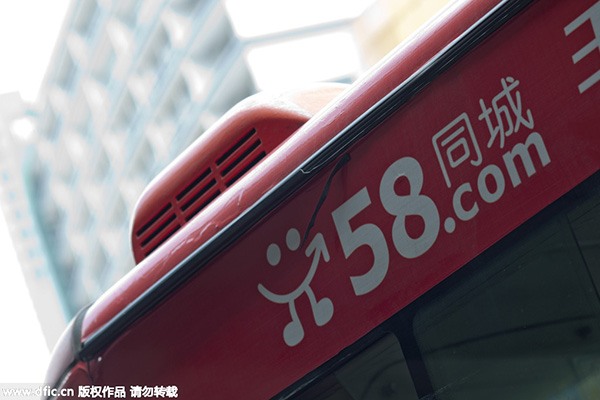 58.com Co Ltd, a leading life services platform in China, plans to spend 100 million yuan ($15.62 million) to ensure the authenticity of its housing resources, the company's top management said on Tuesday.
"The authenticity of housing recourses is the most important factor for people who plan to purchase homes," said Yao Jinbo, CEO of 58 Group. "Building reliable and authentic housing resource system plays a key role in meeting people's daily demands and constructing a healthy brokerage industry."
It will also make the whole industry more dignified and improve individual efficiency, Yao said.
As a non-proprietary service platform, network flow is the major source of 58.com's income, Yao said. The revenue of the company's online marketing service reached 1.49 billion yuan in the first quarter of 2018, with real estate business occupying a huge chunk of the market.
In order to maintain network flow, the group will join other leading real estate brokerage enterprises to determine standards and share resources, aiming to build an authentic housing resource mechanism on the property service platform, according to the group's top management.
"What we need is a platform that focuses on providing services rather than doing transactions itself," said Xie Yong, president of 5i5j.com Co Ltd. "58.com promises it will never do proprietary transactions, which corresponds with our demand."
Fan Hang contributed to this story.