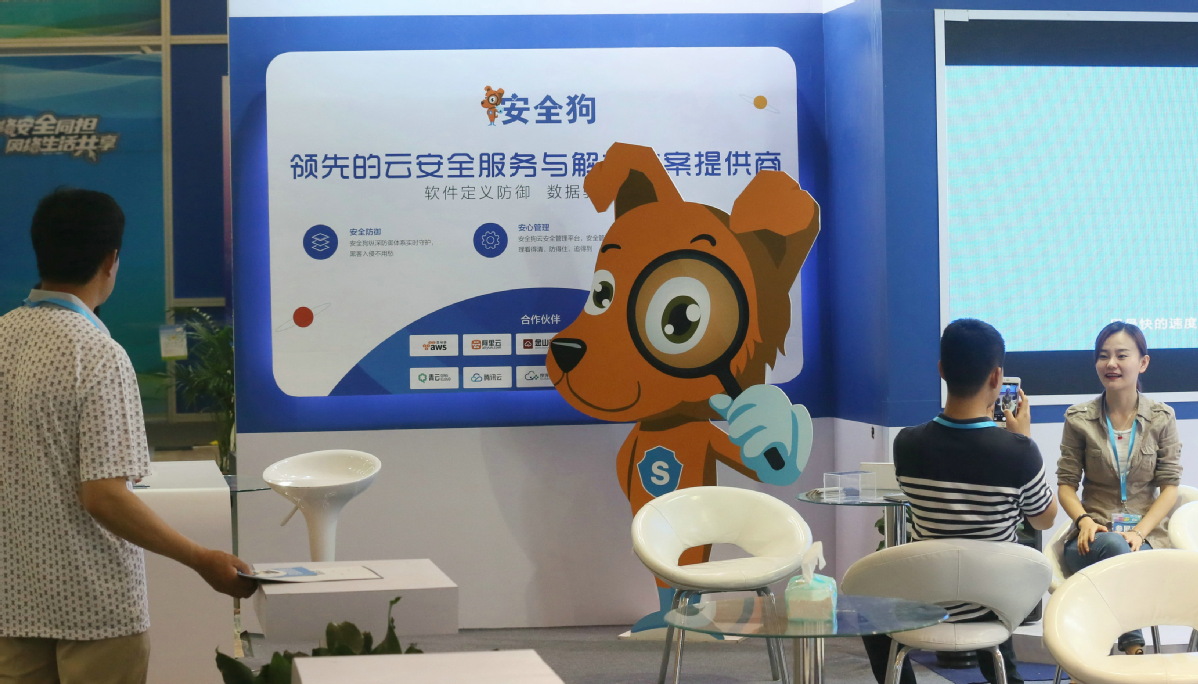 Digital forensics provider to develop rapidly through latest technologies
Xiamen Meiya Pico Information Co Ltd, China's largest provider of digital forensics, is set to beef up its presence in the information security sector by exploiting opportunities brought by the country's reform and opening-up.
"It is the reform and opening-up that have enabled my own self-development as well as the success of the company," said Teng Da, president of Meiya Pico.
Teng recalled that right after the beginning of the reform and opening-up, his father had set up a factory and managed to bring him a computer, which was rare at that time.
This novelty stoked Teng's initial interest in computing technology, which also laid a foundation for the transformation of Meiya Pico later.
Within 40 years, the Xiamen, Fujian-based company has morphed from a computer sales firm to a digital forensics and information security company with a valuation of more than 15 billion yuan ($2.27 billion).
"Protecting information has become increasingly necessary, among which, crime monitoring and post-crime investigations are of great importance," said Teng.
Driven by demand for such services, the company has been focusing on identifying and extracting evidence from digital media such as computer hard drives, mobile phones and media storage cards.
Meiya Pico has also scrambled to cooperate with an array of public security departments to help build safety management platforms on a larger scale, reflecting a broader effort by local governments to encourage the big data-related industry.
Teng also noted that the company is growing stronger with the rapid development of Xiamen and the city's big data industry.
Xiamen, one of the first four special economic zones in China, is home to the largest free trade area of Fujian province and has witnessed unprecedented development in the past decades.
City data showed local big data businesses generated about 40 billion yuan in sales revenue last year, up more than 100 percent year-on-year, providing a strong impetus to companies like Meiya Pico to expand further.
According to Wang Zhiyong, head of Meiya Shangding, a subsidiary of Meiya Pico, the parent company has helped local government departments build nearly 50 big data market supervision and management platforms across China.
Through these platforms, local authorities and administrative units can collect data and detect potential risks, which greatly improves their work efficiency.
Bringing benefits to the society has proved to be a fruitful exercise for the company. Its financial reports show a revenue of more than 184 million yuan in the first quarter of this year, up 28 percent year-on-year.
It is also banking on advanced technologies including big data, artificial intelligence or AI and cloud computing to seek new growth engines.
Earlier this year, it established an AI lab to apply the technology to digital forensics and information security.
The company said it would include AI among its top priorities in order to advance its business through cutting-edge technologies.
Industry analysts said there is high demand for digital forensic services from both governments and enterprises. So, the field still has big room for growth.
"There is no absolute safety in any environment and system, and China still has a long way to go on the road to digital forensics," said Ding Liping, chairwoman of the Computer Forensics Expert Committee at the Chinese Institute of Electronics.