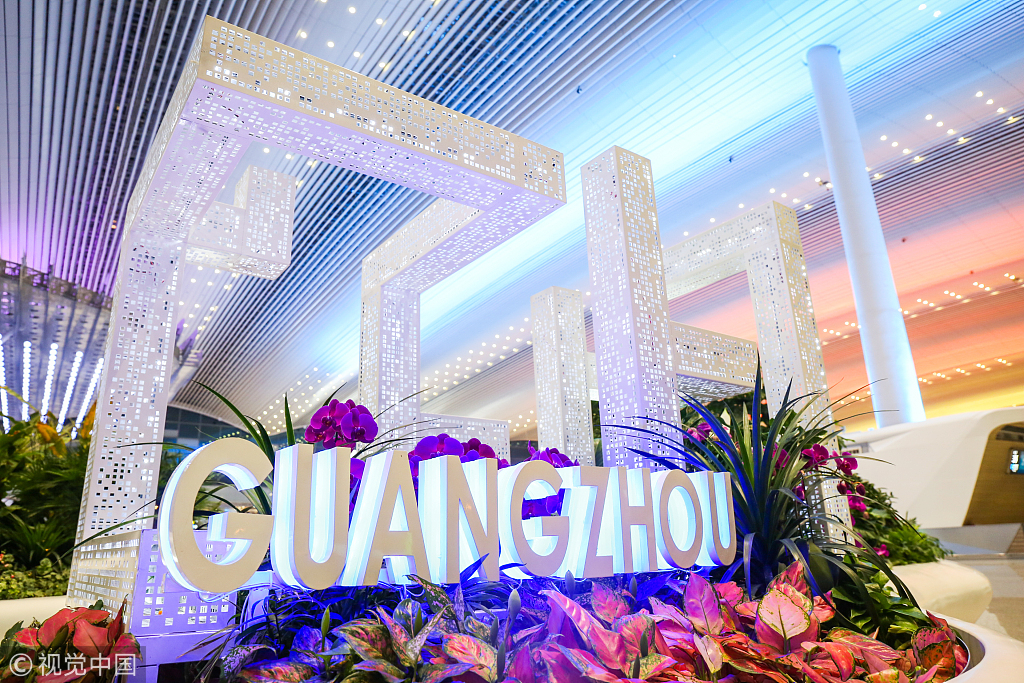 Domestic and foreign airlines are competing to open international flights linking Guangzhou to the rest of world, with a new flight linking the Guangdong provincial capital in South China to Mandalay, the second largest city in Myanmar, to start on Oct 2.
Ji Guangping, chairman of board of 9Air Co Ltd, said the flight has been dubbed a "jade flight", as both Guangzhou and Mandalay are known for their jade products.
"The Guangzhou-Mandalay flight is the first international flight my airline's opened and is expected to play a role to help fortify the status of Guangzhou Baiyun International Airport as an aviation hub in the prosperous southern Chinese region," Ji said.
According to Ji, his airline is expected to open its second international flight, connecting Guangzhou with the Philippines, in December.
The company also is negotiating to operate international flights linking Guangzhou to more southeast and northeast Asian countries in the coming years, Ji said.
Koji Shiratori, general manager of the Guangzhou office of All Nippon Airways, said senior executives from his company also will meet relevant government officials and airline executives to seek opportunities to open new international flights during the 24th World Route Development Forum, which will be held in Guangzhou from Sept 16-18.
"The passenger attendance rate of ANA flights has now reached more than 70 percent and I hope more new flights will open to meet the growing demands due to economic growth and expansion of exchanges between the two nations in the following years," said Shiratori, whose airline now operates two flights linking Guangzhou with Japan.
Reham Zarei, general manager of Saudi Arabian Airlines' Guangzhou Office, said China's civil aviation market is huge and his airline is expecting to open more flights in the future to link more Chinese cities with the rest of the world.
Jessica Zuo, Guangzhou station head of Air Asia, said Air Asia's passenger attendance has reached more than 90 percent in Guangzhou, with more than 70 percent Chinese passengers.
And on Monday, Cambodia's JC International Airlines opened a new direct flight frp, Guangzhou to Sihanoukville, a major tourist city in Cambodia.
The coastal city of Sihanoukville is the third Cambodian city that has opened a direct flight to Guangzhou.