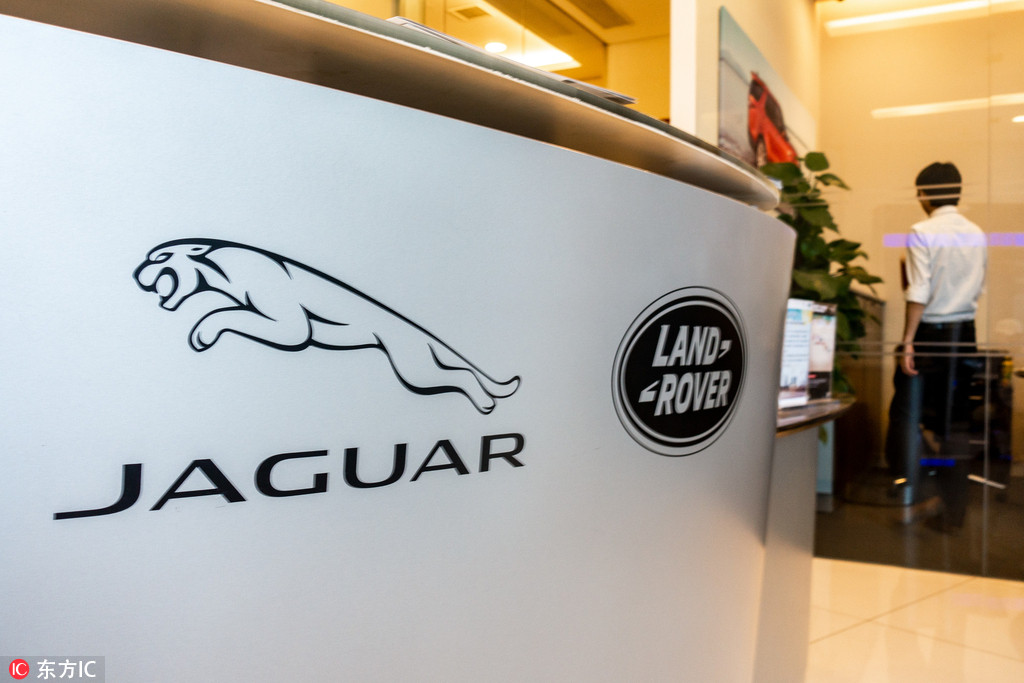 Automotive firm Jaguar Land Rover has announced the temporary closure of its main plant in the United Kingdom, citing plummeting sales in China where global trade tensions are affecting consumer confidence, according to the carmaker.
Jaguar Land Rover, also known as JLR, will close its Solihull plant in the West Midlands for a fortnight starting on Oct 22. The automaker said the plant's 9,000 employees will continue to receive pay during the hiatus.
The company reported a 12.3 percent dip in global sales for the month of September. Much of that came from a 46 percent fall in sales in China, JLR's largest single market, accounting for around one-fourth of overall sales.
Over the summer, JLR reported its first pre-tax loss in three years following a sharp downturn in Chinese sales.
The company expected the slump in sales to be temporary, as China announced plans to cut import tariffs on new foreign vehicles from 25 percent to 15 percent starting in July.
JLR had anticipated sales to rebound after the lowered tariff went into effect. But Chinese sales have remained sluggish. JLR Chief Commercial Officer, Felix Brautigam, said this is partly due to ongoing global trade conflicts denting consumer confidence.
"As a business we are continuing to experience challenging conditions in some of our key markets," said Brautigam.
"Customer demand in China, in particular, has struggled to recover following changes in import tariffs in July and intensifying competition on price, while ongoing global negotiations on potential trade agreements have dampened purchase considerations."
JLR is also contending with wider industry pressures, including consumers shunning diesel engines and uncertainty over the UK's pending exit from the European Union.
The 2015 Volkswagen emissions scandal and unfavorable diesel-engine tax regimes have seen diesel sales plummet in several European countries.
In July, JLR CEO Ralf Speth said the company would face losses of 1.2 billion pounds ($1.59 billion) a year should the UK government fail to negotiate "tariff-free access and frictionless trade" with the EU.
Speth said a "bad Brexit deal" could force the carmaker, owned by the Indian-based Tata Motors since 2008, out of Britain and put 40,000 jobs at risk.
This week, Des Quinn, national officer of major UK trade union Unite, said the closure of the Solihull plant was further proof that the government is failing to respond to a growing crisis in the auto industry.
"Government ministers' trashing of diesel, despite the UK making some of the cleanest engines in the world, combined with their shambolic handling of Brexit is damaging the UK car industry and the supply chain," he said.
"Add into the mix the government's half-hearted support for the transition to electric and alternatively powered cars and you have a triple whammy facing the UK's car workers."