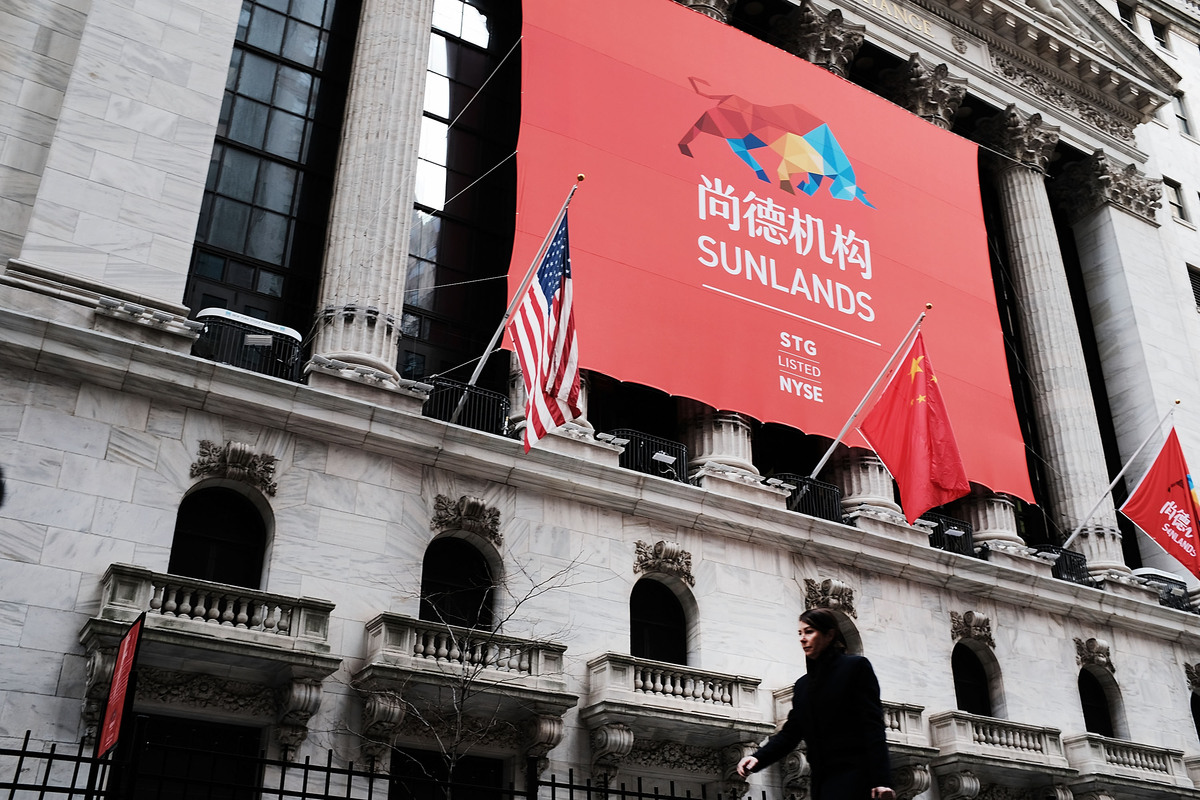 A major US-listed online education tech firm is looking to hook adult learners with its WeChat powered lessons, driven by artificial intelligence and big data, as a way to stand out in the crowded education market.
In an interview with China Daily, Liu Tongbo, CEO of Sunlands Online Education Group, said the Chinese online education sector has entered its second phase, where firms will stop growing so widely and users will demand better services.
"To this end, technology will be a ticket to the second half of the game. Forefront technologies like artificial intelligence and big data will become core barriers in the cutthroat competition," said Liu.
By the third fiscal quarter ending September, Sunlands spent 61 million yuan ($8.9 million) on research and development, accounting for 12 percent of total investment. Moving forward, Liu said the company will "spare no efforts" to increase its technology investment over the next one or two years.
Unlike most Chinese online education companies, which often focus on students in classes between kindergarten and 12th grade, Sunlands targets adult education and mostly those looking to pursue a college certification.
"Given most of our users are adults who have limited time for learning each day, we are scrambling to leverage more technologies to fill up their excess time," said Liu.
One of the company's most popular products encourages users to do "game-like" exercises through a mini program built into WeChat, Tencent's instant messaging app. By completing tasks, users can "levelup", just as if they are in a game.
"In addition to its level-up and game-like features, it is easy to operate as it is based on WeChat. Users can simply open their WeChat to learn and share," he added.
Liu noted that technologies like big data plays another important role in promoting the firm's core products, which offers users online tutoring.
"We are taking data from products in WeChat's mini programs to improve our core products. Big data is helping us to better understand what users like and how well they grasp things," he said.
Sunlands, founded in 2003, transitioned to online tutoring in 2014. It made its debut on the New York Stock Exchange earlier this year.
According to its fiscal report, revenue hit 517 million yuan in the third fiscal quarter ending September this year, up 95.8 percent year-on-year.
Despite increased income, the firm reported its net loss of 226.3 million yuan in the third quarter. However, Lyu Lu, chief strategy officer of Sunlands, told China Daily earlier that she was optimistic, saying: "We have a very stable cash flow, which provides a strong foundation for our further development."
The report also showed the company sits on 2.3 billion yuan of disposable capital in the third quarter of this year, 106 percent higher than last year.
"We are still awakening more users to online education, and we expect that we will be profitable by the end of next year, or early 2020," said Liu.