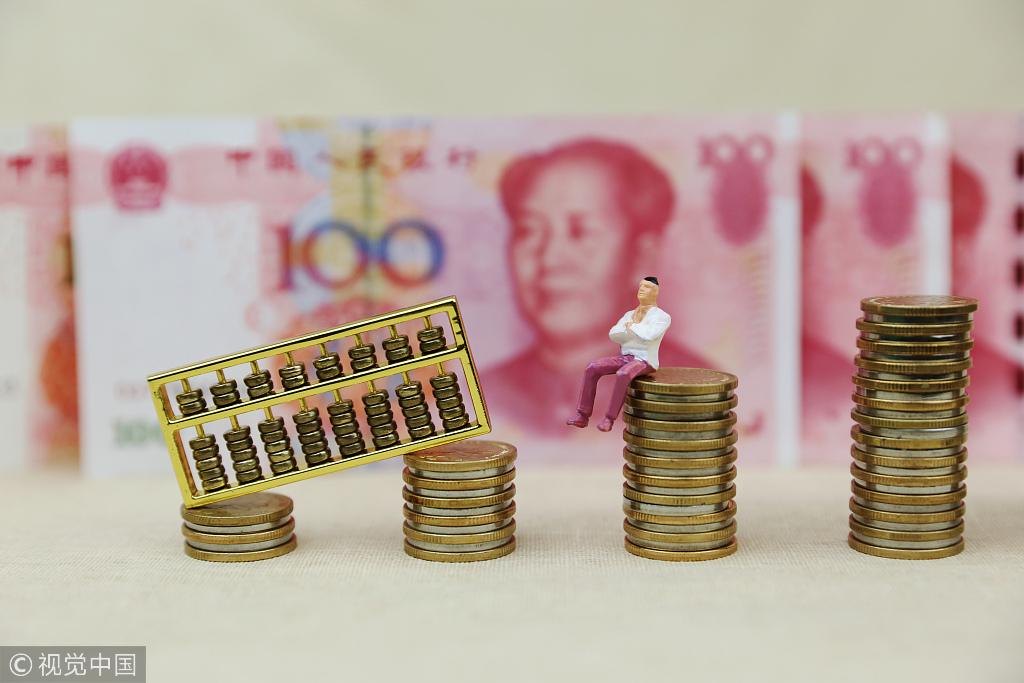 The credit asset quality of the Chinese banking sector remained stable in the second quarter of 2019, the banking and insurance regulator said on Monday.
The outstanding nonperforming loans of commercial banks reached 2.24 trillion yuan ($317 billion) as of the end of the second quarter — up 3.6 percent from the previous quarter — and the nonperforming loan ratio slightly increased by 1 basis point to 1.81 percent, according to statistics released by the China Banking and Insurance Regulatory Commission.
Over the same period, outstanding special-mention loans — potentially weak loans presenting an unwarranted credit risk — increased by 30 billion yuan to 3.63 trillion yuan.
According to the regulator, commercial banks posted net profits totaling 1.13 trillion yuan in the first half of this year, up 6.5 percent year-on-year. As of the end of the second quarter, local and foreign currency denominated assets of banking institutions increased 8.2 percent from the previous year to 281.58 trillion yuan, of which total assets of large commercial banks accounted for 40.6 percent.
Meanwhile, the banking sector continued to strengthen financial services for small businesses. The balance of loans granted by banking institutions to micro and small enterprises was 35.63 trillion yuan. Among the total, the balance of loans issued to small businesses with a total credit line of up to 10 million yuan for each borrower was 10.7 trillion yuan, up 26.6 percent year-on-year according to the regulator.