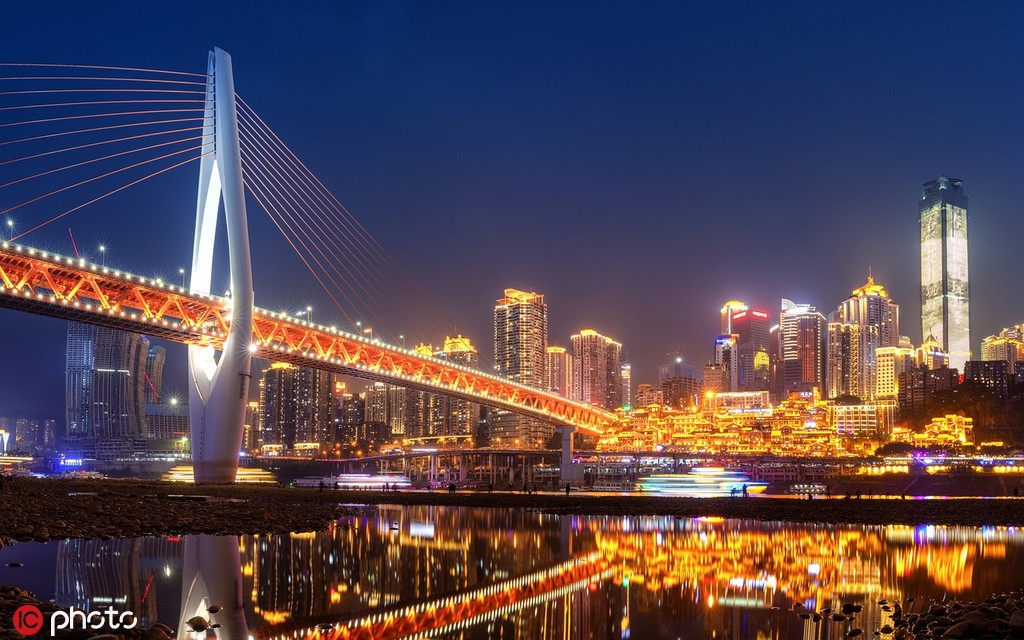 The list of top 100 cities in China with strongest GDP in the first half of this year more or lessremained the same as last year, despite Xinyang city in Henan province, ranked 102last year, moving in to the top 100this yearwhile Jiaozuo from the same provincedroppingout, according to a report by 21st Century Business Herald.
The overall GDP of the top 20 cities in H1 reached 16.16 trillion yuan($2.29 trillion), contributing 35.84 percent to the nation's GDP, 1.2 percentage points higher than that of the same period last year, the report, based on economic statistics collected by a data journalism lab under 21st Century Business Herald, said.
Six cities witnessed their GDP exceeding 1 trillion yuan in first half, with Shanghai leading the list with a GDP of 1.64 trillion yuan, followed by Beijing (1.52 trillion yuan), Shenzhen (1.21 trillion yuan) and Guangzhou (1.18 trillion yuan).
The GDP of Chongqing and Tianjin municipalitiesfor the first time surpassed 1 trillion yuanin thehalf year period, hitting 1.03 trillion yuan and 1.04 trillion yuan,respectively.
In 2018, a total of 16 cities achieved a whole-year GDP of more than 1 trillion yuan. Foshan in Guangdong province and Jinan in Shandong province are expected to join the 1 trillion yuan GDP club this year, with their GDP reaching 479.52 billion yuan and 479.17 billion yuan in H1,respectively.
Fifteenof the top 100 cities are from East China's Shandong province, the most among all provincial-level regions. Following it, Jiangsu, Guangdong and Zhejiang provinces have 13, 11 and 8 cities on the list,respectively.
Similar to the same periodlast year, no cities from Hainan, Qinghai provinces, Ningxia Hui autonomous region, orTibet autonomous regionare on the top 100list.
China's central and western cities are leading on GDP growth in H1. More than two-thirds of the 280 cities that have disclosed economic growth outperformed the national GDP growth rate of 6.3 percentin H1 and they are mainly from Yunnan, Guizhou,Anhui provinces and Guangxi Zhuang autonomous region.
Among the 13 citieswhose real GDP growth rate surpassed 10 percent in H1, all except Fujian province's Ningde come from the central and western regions.
Southwest China'sYunan province, posting the strongest GDP growth in H1 among31 provincial-level regions, has seven citiesregistering aGDP growth of 10 percent or above.
The report collected statistics released by 282 cities that have published their economic semi-annual reportsas of Monday. Hong Kong and Macao special administrative regionsand Taiwan werenot involved in the statistical analysis.