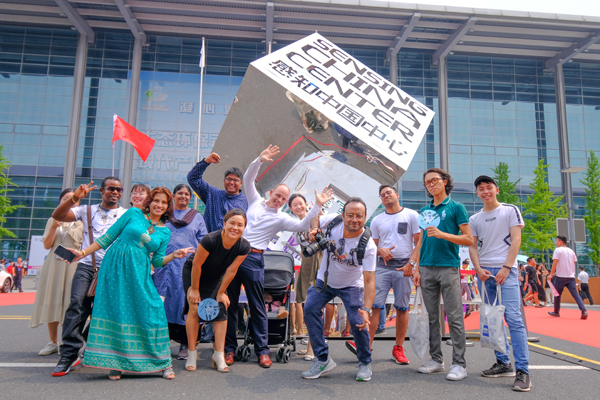 A group of expats found both entertainment and enrichment at the 2019 World Internet of Things Exposition (WIOT) in Wuxi, Jiangsu province, on Sept 8.
Courtesy of the China Daily website, the group got the chance to visit the Wuxi Taihu International Convention and Exhibition Center, where they tried out some of the latest IoT devices and learned about recent technology trends.
"I teach electronic engineering and internet of things courses at an affiliated campus of Soochow University, so I just wanted to come here for some inspiration," said Mohan Gogineni from India.
In the 60,000-square-meter venue, the group checked out the booths of traditional car makers, automotive electronics manufacturers and IoV platform service providers, as well as big tech companies such as China Telecom, Huawei, and AstraZeneca.
They also tried out smart home appliances, immersive VR devices, driverless vehicles, and intelligent medical equipment.
"There are a lot of things that I've never seen before. It's an interesting look into the future," said Steve McLone from the UK, who currently lives in Wuxi.
The tour is part of the ongoing WIOT, which started on Sept 7 and will conclude on Sept 10. Thirty-seven of the world's top 500 companies and over 180,000 visitors are participating in the exhibition.
"I think it's important to come every year to see how things are changing," said Steve when asked if he is interested in coming back for WIOT 2020.