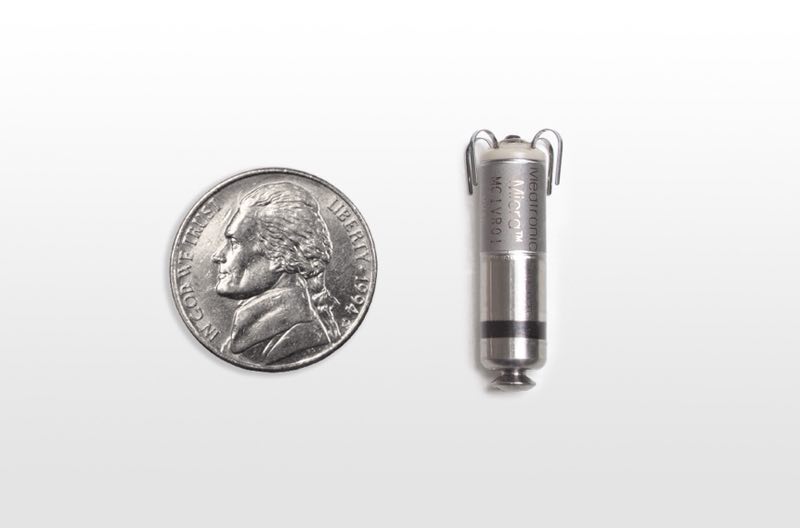 The world's smallest leafless pacemaker, which made its China debut at the inaugural China International Import Expo (CIIE) last year, was officially launched in the market by Medtronic, a United States-based medical technology company, during the CIIE on Thursday.
Less than 10 percent the size of a conventional cardiac pacemaker and weighing only 2 grams, the device for arrhythmia patients makes it possible for a pacemaker to be implanted directly into the patient's heart via an applicator inserted into the upper leg, and without the chest incision or scars.
The number of arrhythmia sufferers is estimated at more than 10 million in China, according to medical experts.
The device, which was approved by the US Food and Drug Administration to be launched in the US in 2016, responds to patients' physical conditions with automatically adjusting therapies, and can easily be retrieved or repositioned, if need be, the company said.
The minimally invasive surgery of the implantation takes only around 30 minutes and patients are usually able to return to daily life and work in two days after the surgery, according to the company.
The medical device obtained approval from the country's medical watchdog to be applied clinically in June.
Zhang Shu, director of the arrhythmia branch of the Chinese Medical Doctor Association, said that it took just several months from the China debut of the innovative medical solution to its market launch, which fully embodied that the CIIE platform plays an important role in accelerating imports and benefiting the people.
"I also urged the medical product could be covered in the national medical reimbursement list to make it more accessible for patients in both urban and rural regions," he said.