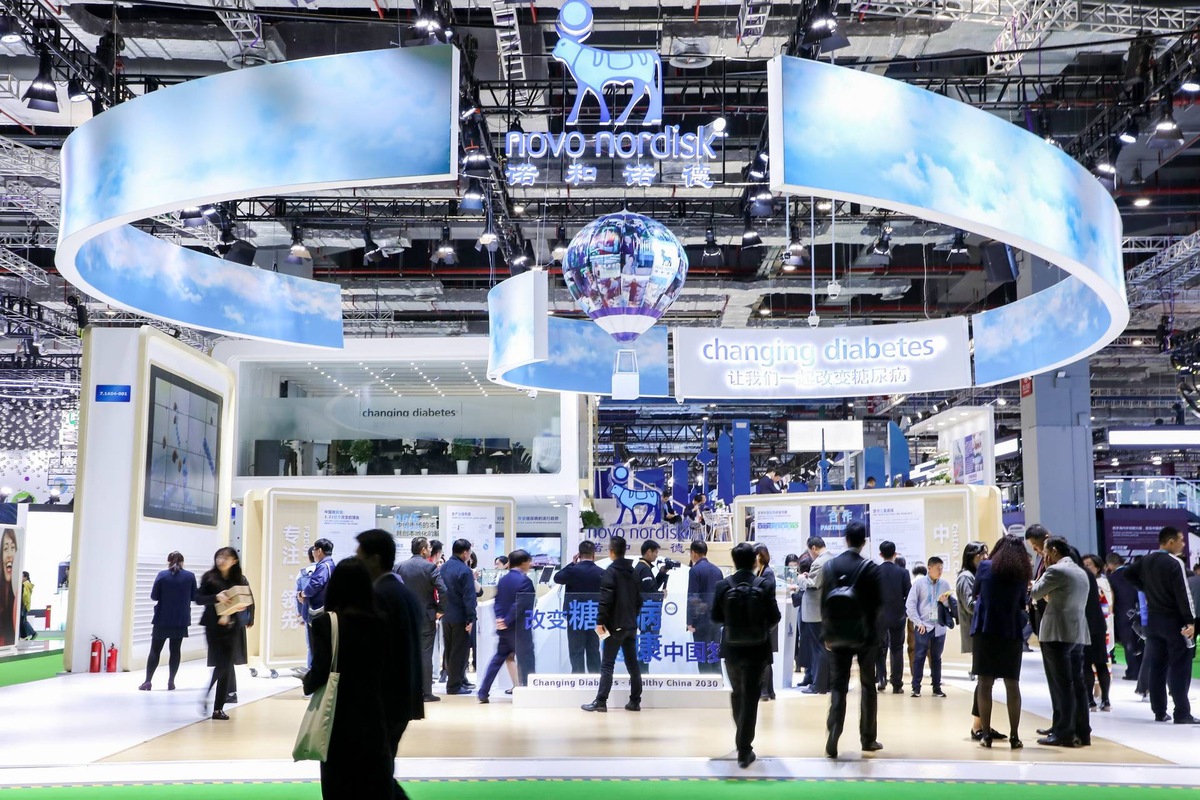 Thanks to the continued optimization of the local business environment and the opportunities generated during the deepening of the healthcare reform, Novo Nordisk has made significant progress over the past year in China, and aims to change diabetes for "Healthy China" through showcasing its innovative medicine products at the second China International Import Expo, a senior executive of the Denmark biopharmaceutical company said on Wednesday.
The company's booth at the CIIE 2019 is about 500 square meters, twice of last year. Its INNOVO open innovation platform, digital chronic disease management solution and the "Cities Changing Diabetes" program are all showcased at the CIIE as new attempts over the past few years to expand its industry model and join forces with all parties to address the challenges of diabetes and other metabolic diseases.
Christine Zhou, senior vice-president of the company and president of its China branch, said Novo Nordisk has brought a much broader portfolio of healthcare solutions with more Chinese characteristics this year to CIIE.
China's healthcare reform has been accelerated over the past few years, and Novo Nordisk is not only an observer of the fast development of medical care industry in China but also a beneficiary and a promoter of it, she said.
With the reform of China's new drug review system kicking off in 2015, a slew of the company's new generation basal insulin drugs and injection devices have been approved in China through fast-track path, or are included in the National Reimbursement Drug List, according to her.
Novo Nordisk has also shared its impressive array of achievements from its 25 years' presence in China, including a full range of high-quality therapeutic product portfolio, substantial R&D pipeline, leading-edge global research findings, global digital health care solutions, and the remarkable accomplishments of the Cities Changing Diabetes.
"International exchange and economic and trade cooperation are helping China to develop an open economic development landscape that is very substantial, highly productive and benefiting all the population," Zhou said.
"Through platforms like the CIIE, China is opening up its market to the world while constantly driving the growth of an open global economy – which is an important opportunity for multinational pharmaceutical companies and all other foreign-invested enterprises.
"Novo Nordisk will continue to drive the cause of Changing Diabetes in China and support its Healthy China 2030 vision through innovation and cooperation."