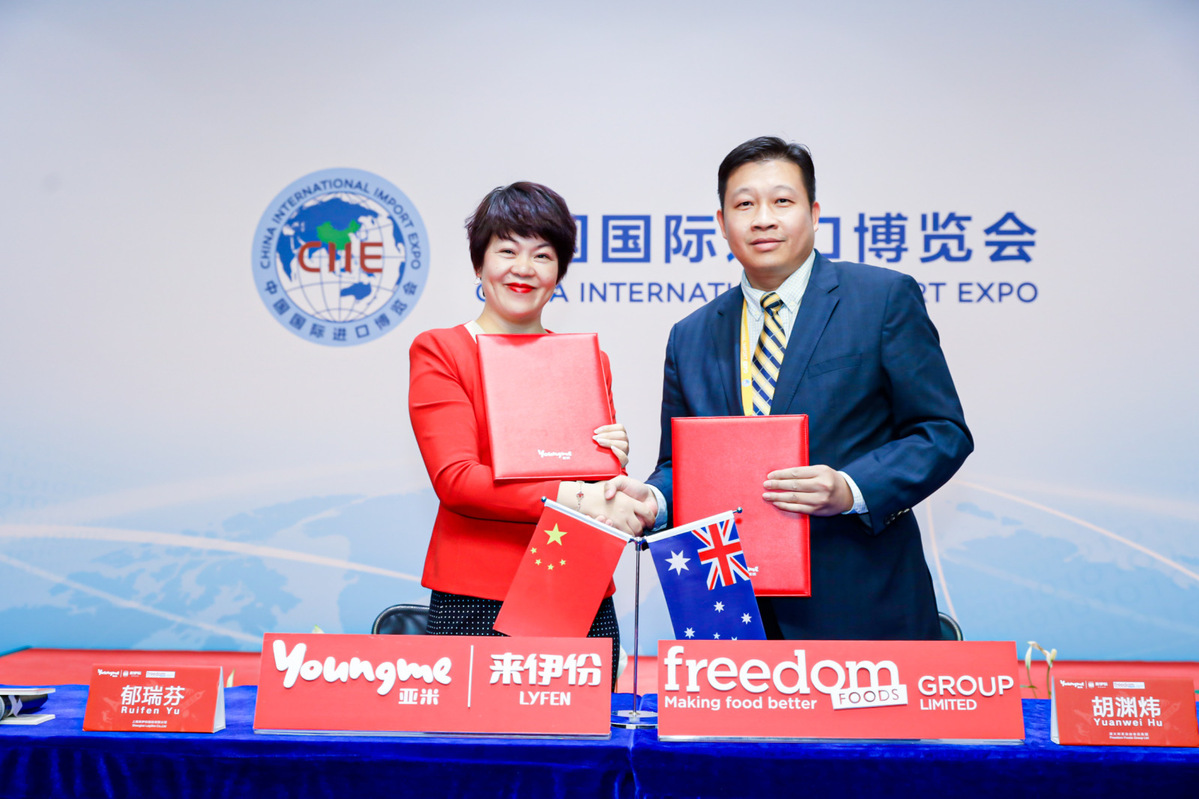 Snack food chain Laiyifen, as a member of the Shanghai trading group for the second China International Import Expo, signed purchase intention agreements with two international food leaders during the ongoing exhibition to further expand its product portfolio.
Laiyifen signed agreements with Australian healthy food and dairy product leader Freedom Foods Group Limited and South Korean Daesang Corporation on Friday. Yu Ruifen, founder and president of Laiyifen, said that the company has been teaming up with retail leaders such as Suning and Bailian Group to look for new products and business partners during the show.
"We have prepared quite a generous budget for this year's purchases at the CIIE. This exhibition is an important platform for us to explore new international purchase channels and upgrade our global supply chain," she said.
Youngme, the imported food brand under Laiyifen, joined the CIIE for the second consecutive year. More than 20 signature products were showcased at Youngme's booth, among which three were introduced to Chinese consumers via the show for the first time.
According to Yu, the spillover effect of the first CIIE has been exceptionally noticeable. One of its whole milk products demonstrated at the first CIIE saw its sales revenue surge by 754 percent in one year's time. The turnover for a cod sausage also spiked 100 percent year-on-year after the first CIIE.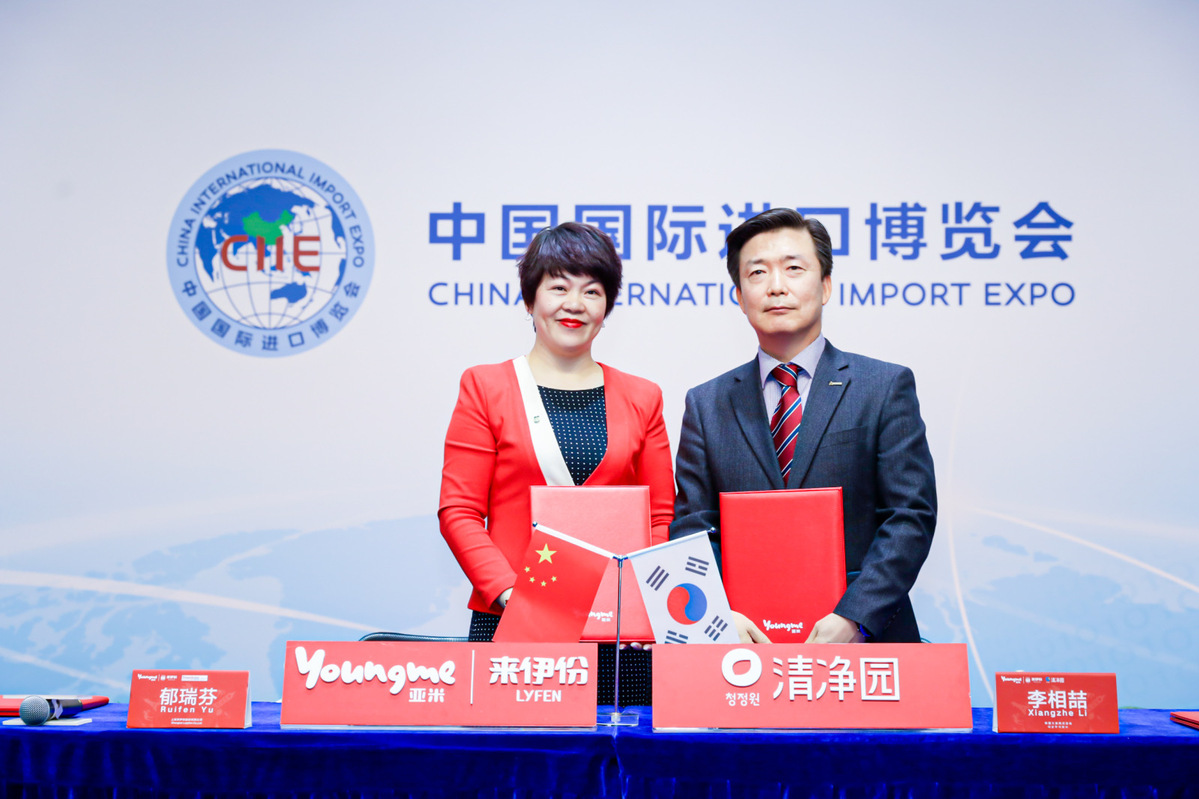 Laiyifen signs an agreement with Daesang Corporation from South Korea on Friday.[Photo provided to chinadaily.com.cn]
"By attending the CIIE for two years in a row, I have come to understand better that China is being more open to the world. Chinese companies should thus further explore the global market and look for better quality products from all over the world so that we can truly seek long-term development by narrowing down the gap and actively taking part in global competition," she said.
Founded in 1999, Laiyifen had by the end of June opened 2,717 physical stores, among which 89 were launched this year. By the first half of this year, the company's online sales revenue increased 19.8 percent year-on-year to reach 220 million yuan ($31.5 million).