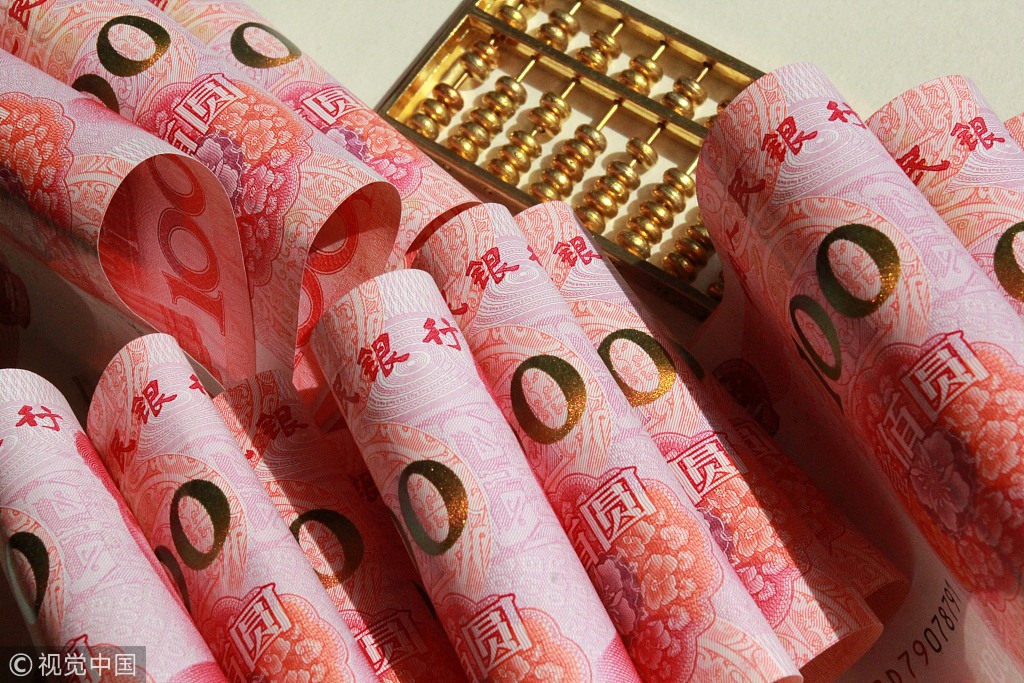 China announced a regulation on net capital management of commercial banks' wealth management subsidiaries on Monday.
The China Banking and Insurance Regulatory Commission set the bar of net capital for banks' wealth management subsidiaries at no less than 500 million yuan ($71 million) and 40 percent of the subsidiaries' net assets.
Net capital of subsidiaries should also be no less than 100 percent of risk capital, according to the rules for trial implementation released by the CBIRC. The regulation will come into effect on March 1.
The regulator also required subsidiaries' board of directors to take ultimate responsibility for net capital management, and senior management to implement the task. The subsidiaries should regularly report their net capital management results to the regulator.
If major indicators such as net capital, proportion of net capital to net assets, and proportion of net capital to risk capital rise or fall by more than 20 percent compared with the end of the last reporting period, subsidiaries should report this to the regulator in written form and explain the reasons why.
For those subsidiaries that fail to meet net capital regulatory requirements, the regulator can take measures according to relevant laws and regulations.
Commercial banks in China are setting up their own wealth management subsidiaries in response to the regulator's call to end implicit guarantees for principal and interest payments on wealth management products.
As of the end of 2018, outstanding non-principal guaranteed wealth management products stood at 22.04 trillion yuan, roughly the same as the end of 2017. Outstanding interbank WMPs dropped 62.57 percent year-on-year to 1.22 trillion yuan, demonstrating a significant reduction in idle funds, per a report jointly issued by the China Banking Association and the country's Banking Sector Wealth Management Registration and Trusteeship Center on March 29.
Registered capital of the wealth management subsidiaries of China's six largest State-owned commercial banks vary, from no more than 8 billion yuan to 16 billion yuan.