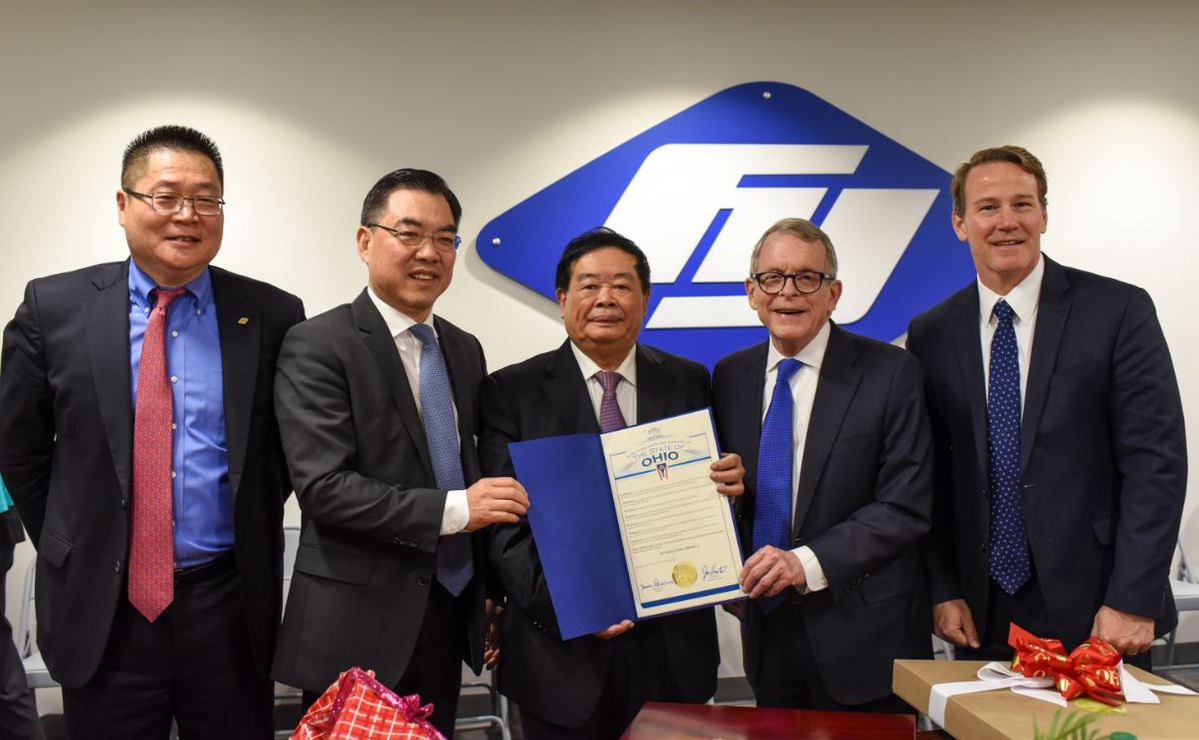 Chinese entrepreneur Cho Tak Wong, chairman of Fuzhou-based Fuyao Glass Industry Group — the world's leading supplier of automotive glass — was awarded a letter of commendation by the governor of Ohio, US on Monday for the company's efforts to boost the economy and employment rate of the state.
In 2014, Fuyao bought a former General Motors facility closed during the 2008 financial crisis in Dayton, Ohio.
According to the chairman, so far Fuyao has invested $900 million into its American subsidiary in Dayton. Aside from the 2,300 jobs Fuyao America has directly created, its supply chain is generating 3,800 additional jobs in the region.
"On behalf of the state government, I appreciate Fuyao's contribution in bringing investments and job opportunities to Ohio and sincerely wish their business greater success here," Ohio Governor Mike DeWine said.
After making profits for three consecutive years starting in 2016, Fuyao has announced it will add $46 million in new equipment to its Dayton plant, which will bring 100 new jobs to the community.
"I believe China and America and even the world will benefit from a healthy relationship built on the base of cooperation and collaboration," said Huang Ping, China's consul general in New York.