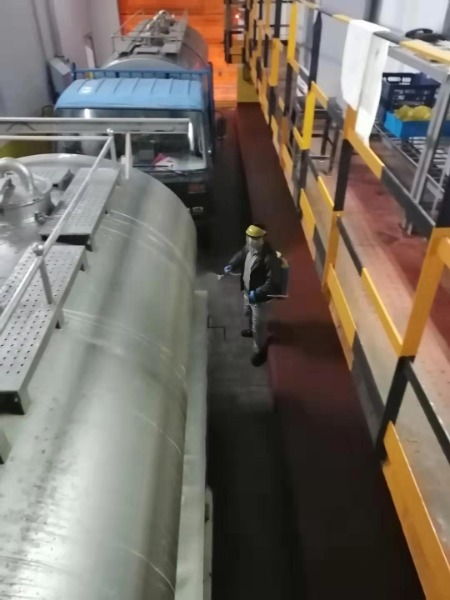 Authorities in Hulunbuir of the Inner Mongolia autonomous region, a major base for dairy production in China, have taken a series of measures to ensure local dairy enterprises can resume operation, following the outbreak of the novel coronavirus pneumonia.
Fresh milk from farmers in Ergun of Hulunbuir and nearby cities has been purchased by local dairy companies, and all cows have been vaccinated, according to the local government.
At present, the output capacity of dairy companies in Ergun has returned to the level before the outbreak of novel coronavirus pneumonia, with the amount of fresh milk reaching 120 tons a day and daily production output of milk powder up to 12 tons.
"We have taken emergency measures, such as disinfecting the production lines and purchasing fresh milk, to ensure operations are as normal as before," said Wang Hai, a production operation manager of Hulunbuir Saishang Nestle.