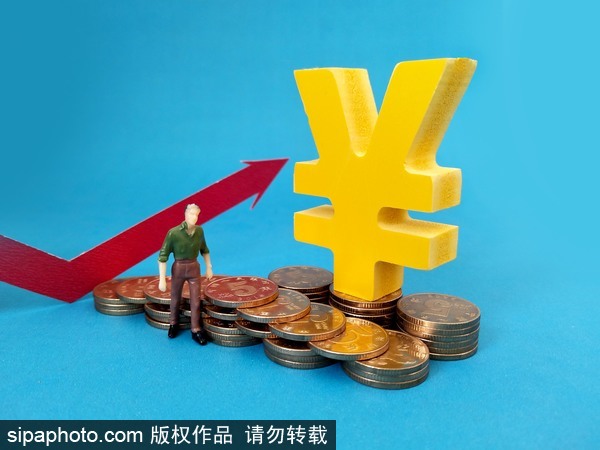 The Ministry of Finance disclosed on Tuesday that 1.848 trillion yuan ($264.9 billion) of a new local government bond quota has been allocated, much earlier than previous years, to accelerate the fundraising process and strengthen infrastructure investment to stabilize the economy.
Affected by the novel coronavirus outbreak, the central and local governments have accelerated government spending and promoted financial support to hedge economic headwinds, as the breakdown in traffic, weak consumption and delayed recovery of production to contain the virus may add downside risks in the first quarter this year, analysts said.
As of Monday, local governments had issued 854.26 billion yuan in bonds, which exceed the 782.14 billion yuan in the first two months of last year, according to China Central Depository and Clearing.
To implement proactive fiscal policy, the State Council, the country's cabinet, has been urged to deliver the local government quota in advance, to accelerate infrastructure investment - the most effective way to drive up GDP growth in the short-term.
Among the quota, 558 billion yuan is for local governments' general bonds, and 1.29 trillion yuan is for special bonds - a type of debt instrument to raise funds for infrastructure construction projects, according to the Ministry of Finance.
Usually the new bond quota is allocated in March, after the annual meeting of the National Petroleum Council. This year, the quota was delivered starting from January, with the first batch of 1 trillion yuan for special bonds.
In 2019, the total quota for both general and special local government bonds was set at 3.08 trillion yuan, including 2.15 trillion yuan in special bonds, the Ministry of Finance showed in released data.
Before the coronavirus outbreak, some experts predicted that this year, the quota for special bonds might increase to 2.95 to 3 trillion yuan. The sudden outbreak of the disease, however, may push the government to raise the quota and ensure that enough funds can be injected into epidemic control work and promote the recovery of economic growth afterwards, said Zhang Xu, chief fixed-income analyst at Everbright Securities.